All About April 21st
Holidays, Horoscope and History
Welcome to Time for the Holidays! Thanks for stopping by. Today we will discuss the history behind today's holidays, today's horoscope signs and traits and many historical events and other nostalgic trivia. If it's your birthday tell us below so we can wish you a Happy Birthday!
April 21st Holidays
Everyday has holidays you didn't even know about . Check out the holidays that fall on today!
Zodiac Sign for April 21th is Taurus
Taurus is the second astrological sign in the present zodiac. The Sun is in the sign of Taurus.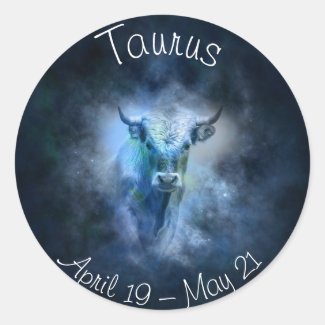 Time period: April 20 – May 21
Element: Earth
Ruling planet: Venus
Symbol: Bull
Zodiac quality: Fixed
Birthstones: Emerald, Diamond, Sapphire, Garnet, Rose quartz
Famous Tauruses: Dwayne Johnson, Queen Elizabeth II, Megan Fox, George Clooney, Adele, Mark Zuckerberg, Shakespeare, David Beckham, Princess Charlotte of Cambridge
April 21st Trivia
April 21 is the 111th day of the year.
1509 – Henry VIII ascends the throne of England on the death of his father, Henry VII.
1836 – The Battle of San Jacinto: Republic of Texas forces under Sam Houston defeat troops under Mexican General Antonio López de Santa Anna in The Texas Revolution.
1918 –  German fighter ace Manfred von Richthofen, better known as "The Red Baron", is shot down and killed over Vaux-sur-Somme in France in World War 1.
1926 – Elizabeth II is Queen of the United Kingdom was born in London.
1945 – Mark Wainberg, Canadian researcher and HIV/AIDS activist was born.
1947 – Iggy Pop, American singer-songwriter, producer, and actor was born.
1949 – Patti LuPone, American actress and singer was born.
1951 – Tony Danza, American actor and producer was born.
1952 – Secretary's Day (now Administrative Professionals' Day) is first celebrated.
1980 – Tony Romo, American football player was born.
1977 – Annie opens for the first time on Broadway.
1982 – Rollie Fingers of the Milwaukee Brewers becomes the first pitcher to record 300 saves.
1986 – Geraldo Rivera hosts a live two-hour syndicated special The Mystery of Al Capone's Vault, famously coming up empty-handed.
1992 – Astronomers Aleksander Wolszczan and Dale Fraifirst discover two planets orbiting the pulsar PSR 1257+12.
2014 – Flint, Michigan switches their water source to the Flint River, beginning the ongoing Flint water crisis which has caused lead poisoning in up to 12,000 people.
2016 – Prince, American singer-songwriter, guitarist, producer, and actor passed away at his home.
2018 – Verne Troyer, actor from Austin Powers dies at 49. CBS News
Stop by our April Holidays Collection Shop