All About December 14th
Holidays, Horoscope and Trivia
December 14th Holidays 
December 14th Zodiac Sign is Sagittarius
See who you are compatible with, what your colors are, what personality traits you might have and which famous celebrities share your Zodiac sign.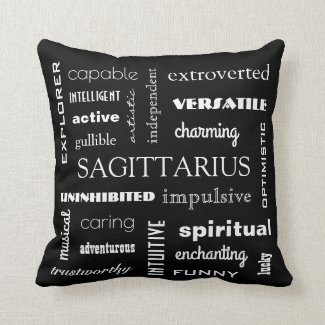 If you were born today then you are a Sagittarius.
Time period: November 22 – December 21
Element: Fire
Ruling planet: Jupiter
Symbol: Archer
Birthstones: Topaz, Turquoise, Tanzanite, Zircon, Citrine
Famous Sagittariuses:  Scarlett Johansson, Hailey Baldwin, Jaime Lee Curtis, Nicki Minaj, Brad Pitt, Taylor Swift, Katie Holmes, Miley Cyrus, Bill Nye, Bruce Lee,  Jimi Hendrix, Frank Sinatra, Ozzy Osborne, Nostradamus, Walt Disney, Woody Allen and Mark Twain.
December 14th Trivia
1799 – The first president of the United States, founding father and revolutionary war hero George Washington dies at the age of 67 in Mount Vernon, Virginia.
1819 – Alabama becomes the 22nd U.S. state.
1903 – The Wright brothers make their first attempt to fly with the Wright Flyer at Kitty Hawk, North Carolina, but would first actually fly 3 days later.
1946 – Patty Duke, American actress was born in Queens, NYC, NY.
1960 – James Comey, Former FBI  Director, was born in  Yonkers, NY.
1962 – NASA's Mariner 2 becomes the first spacecraft to fly by Venus.
1969 – Natascha McElhone, British actress was born in Surrey, United Kingdom.
1982 – The most popular country song was, "Redneck Girl," by  The Bellamy Brothers.
1983 – The song, "Say Say Say," by  Paul McCartney And Michael Jackson was #1 on the Hot 100 Billboard.
1985 – The #1 song on the Hot 100 Billboard was, "Broken Wings," by Mr. Mister.
1988 – Vanessa Hudgens, American actress was born in  Salinas, CA.
1999 – Torrential rains cause flash floods in Vargas, Venezuela, resulting in tens of thousands of deaths.
2003 – The most poplar song was, "Here Without You," by  3 Doors Down.
2012 – Twenty-eight people, including the gunman, are killed in Sandy Hook, Connecticut known as the Sandy Hook Elementary School shooting.
Personalized Letters from Santa