All About July 10th
Holidays, Trivia and Zodiac
July 10th Holidays
July 10th Horoscope Sign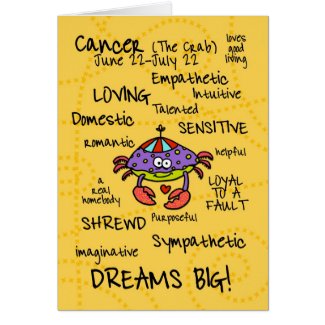 Time period: June 21 – July
Element: Water
Ruling planet: Moon
Symbol: Crab
Birthstones: Moonstone, Emerald, Ruby, Pearl
Lucky Numbers: 2, 3, 15, 20
Personality Traits: Loyal, creative, imaginative, manipulative.
Famous Cancers: Selena Gomez, Elon Musk, Princess Diana, Tom Cruise, Sylvester Stallone, Vin Diesel, Robin Williams, Tom Hanks, George Michael, Nikola Tesla, M1698 – Thomas Savery patents the first steam engine.alala Yousafzai,
July 10th Trivia
1553 – Lady Jane Grey takes the throne of England.
1850 – U.S. President Millard Fillmore is sworn in, a day after becoming President upon Zachary Taylor's death.
1821 – The United States takes possession of its newly bought territory of Florida from .
1869 – Gävle, Sweden, is largely destroyed in a fire; 80% of its 10,000 people are left homeless.
1890 – Wyoming is admitted as the 44th U.S. state.
1913 – Death Valley, California sets a record by hitting 134 °F (57 °C), the highest temperature ever to be recorded on Earth.
1938 – Howard Hughes began his 91-hour a flight around the world that set a new record.
1972 – Sofía Vergara, Colombian-American actress and producer was born.
1980 – Jessica Simpson was born in Abilene, TX.
1997 – In London, scientists report the findings of the DNA analysis of a Neanderthal skeleton which supports the "out of Africa theory" of human evolution, placing an "African Eve" at 100,000 to 200,000 years ago.
2005 – Hurricane Dennis hits the  Florida Panhandle, causing billions of dollars in damage.
2007 – Erden Eruç a Turkish born American explorer, begins the first solo human-powered circumnavigation of the world.
July Monthly Observances
Thank you to our sources for info and graphics: Checkiday, Wiki, and Pixabay.