All About July 21st
Trivia, Horoscope and Holidays
July 21st Holidays
July 21st Horoscope Sign is Cancer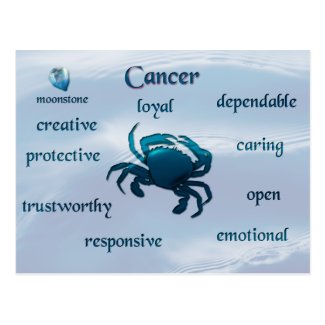 Time period: June 21 – July 22
Element: Water
Ruling planet: Moon
Symbol: Crab
Birthstones: Moonstone, Emerald, Ruby, Pearl
Lucky Numbers: 2, 3, 15, 20
Personality Traits: Loyal, creative, imaginative, manipulative.
Famous Cancers: Selena Gomez, Elon Musk, Princess Diana, Tom Cruise, Sylvester Stallone, Vin Diesel, Robin Williams, Tom Hanks, George Michael, Nikola Tesla, M1698 – Thomas Savery patents the first steam engine.alala Yousafzai,
July 21st Trivia
230 – Pope Pontian succeeds Urban I as the eighteenth pope.
1865 – In the market square of Springfield, Missouri, Wild Bill Hickok shoots and kills Tutt.
1873 – At Adair, Iowa, Jesse James and the James–Younger Gang pull off the first successful train robbery in the American Old West.
1904 – Louis Rigolly, a Frenchman, becomes the first man to break the 100 mph barrier on land by driving  a 15-liter Gobron-Brillié in Ostend, Belgium.
1907 – After colliding with a steam schooner the  passenger steamer SS Columbia sinks  killing 88 people.
1923 – Rudolph A. Marcus, Canadian-American chemist and academic, Nobel Prize laureate was born.
1924 – Don Knotts, American actor and screenwriter  from the Andy Griffith show was born.
1929 – Bob Orton, American wrestler  was born.
1925 – In Dayton, Tennessee, a high school biology teacher named John T. Scopes is found guilty of teaching evolution in class and fined $100.
1925 – Malcolm Campbell becomes the first man to exceed 150 mph  on land driving a Sunbeam 350HP.
1955 – Taco, Indonesian-born Dutch singer and entertainer was born.
1957 – Jon Lovitz, American comedian, actor, and producer was born.
1969 – At 02:56 UTC, astronaut Neil Armstrong becomes the first person to walk on the Moon.
1983 – The world's lowest recorded temperature in an inhabited location is recorded happens in Vostok Station, Antarctica at −89.2 °C (−128.6 °F).
2011 – NASA's Space Shuttle program ends with the landing of Space Shuttle Atlantis on mission STS-135 at NASA's Kennedy Space Center.
2012 – Erden Eruç completes the first solo human-powered circumnavigation of the world.
July Monthly Observances
Thank you to our sources for info and graphics: Checkiday, Wiki, and Pixabay.