June 1st
Trivia, Holidays and Zodiac
June 1st Holidays
June 1st Zodiac
Gemini is the third astrological sign in the zodiac, originating from the constellation of Gemini.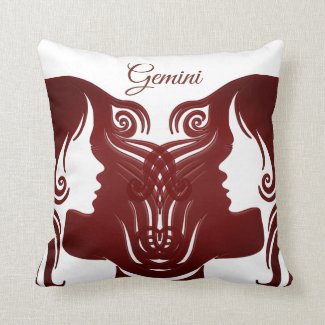 Time period: May 21 – June 21
Element: Air
Ruling planet: Mercury
Symbol: Twins
Zodiac quality: Mutable
Color: Light-Green, Yellow
Lucky Numbers: 5, 7, 14, 23
Personality Traits:
Strengths: Gentle, affectionate, curious, adaptable, ability to learn quickly and exchange ideas.
Geminis like books and talking a lot and going on trips.
Weaknesses:  Geminis have a nervous energy, they can be inconsistent and have a hard time making up their mind. They don't like routines, they get bored easy and they love being spontaneous.
Famous Geminis:  Johnny Depp, Angelina Joli, Marilyn Monroe, John F. Kennedy, Naomi Cambell, Donald Trump, Kanye West, Tupac Shakir, Prince, North West, Morgan Freeman, Paul  McCartney, Clint Eastwood, Mark Wahlberg, Natalie Portman, Nicole Kidman, Helena Bonham Carter, Lauryn Hill, Judy Garland, Venus Williams, John Wayne, Shia LaBeouf, Micheal J. Fox, Che Guevara, Tim Allen, Rafael Nadal. Vincent Price, Elizabeth Hurley, Bob Hope, Ralph Waldo Emerson, Zachary Quinto, Annette Bening, Greg Kinnear, Greg Kinnear, Anne Heche.
June 1st Trivia
1495 – A monk, John Cor, records the first known batch of Scotch whisky.
1533 – Anne Boleyn is crowned Queen of England.
1792 – Kentucky is admitted as the 15th state of the United States.
1796 – Tennessee is admitted as the 16th state of the United States.
1926 – Andy Griffith, American actor, singer, producer, and screenwriter was born.
1916 – Louis Brandeis becomes the first Jew appointed to the United States Supreme Court.
1926 – Marilyn Monroe, American model and actress was born.
1934 – Pat Boone, American singer-songwriter and actor was born.
1937 – Morgan Freeman, American actor and producer was born.
1973 – Heidi Klum, German-American model, fashion designer, and producer was born.
1974 – Alanis Morissette, Canadian-American singer-songwriter, guitarist, producer, and actress was born.
1981 – Amy Schumer, American comedian, actress, and screenwriter was born.
2004 –  Oklahoma City bombing co-conspirator Terry Nichols is sentenced to 161 consecutive life terms without the possibility of a parole breaking a Guinness World Record.
2009 – General Motors files for Chapter 11 bankruptcy.
2011 – A rare outbreak of 7 tornadoes occurs in New England; a strong EF3 tornado strikes Springfield, Massachusetts, during the event, killing four people and injuring 200.