January 11th Holidays
Look through the holiday list below for January 11th and see if there is anything you'd like to celebrate today.
January 9th Horoscope Sign is Capricorn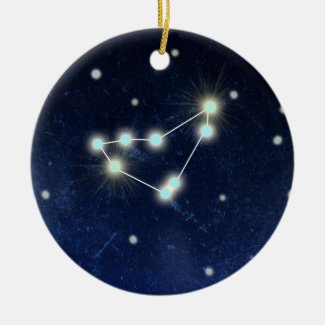 Time period:
 December 21 – January 20
Element
: Earth
Quality:
 Cardinal
Ruling planet: 
Saturn
Symbol:
 Sea-Goat
Sign ruler:
 Saturn, Uranus
Birthstone:
 Garnet
Lucky Numbers:
 4, 8, 13, 22
Personality Traits:
 Responsible, leaders, disciplined, independent,  loyal, stubborn, bossy, condescending.
Famous Capricorns:
 Tiger Woods, Stephen Hawking, Bradley Cooper, Jim Carrey, Elvis Presley, Isaac Newton, Muhammed Ali, Mel Gibson, Katie Couric, Rand Paul, Nicholas Cage.
January 11th Trivia
1908 – Grand Canyon National Monument is created.
1922 – First use of insulin to treat diabetes in a human patient.
1935 – Amelia Earhart becomes the first person to fly solo from Hawaii to California.
1941 – Comedian Stan Laurel and actress Virginia Ruth Rogers remarry for the 2nd time.
1962 – An avalanche on Huascarán in Peru causes around 4,000 deaths.
1964 – Yolanda Hadid, American-Dutch television personality and Lyme disease activist was born in Papendrecht, Netherlands.
1969 – The #1 movie was, "Oliver."
1971 – Mary J. Blige, American singer-songwriter was born in The Bronx, NYC, NY.
1972 – East Pakistan renames itself Bangladesh.
1978 – The #1 movie was, "Saturday Night Fever," starring John Travolta.
1980 – The song, Please Don't Go by KC And The Sunshine Band was #1.
1986 – The Gateway Bridge, Brisbane, Queensland, Australia is officially opened.
1988 –  The song,  So Emotional by Whitney Houston was the #1 song.
1990 – The song, Another Day In Paradise by Phil Collins was the #1 song.
1992 – The #1 movie was, "The Hand That Rocks the Cradle."
2015 – Hundreds of thousands of people and dozens of world leaders gathered in Paris for a unity march in response to a series of recent terror attacks.
2015 – Anita Ekberg,  Swedish actress,  known for her role in  La Dolce Vita, died due to complications from a lingering illness.
2017 – U.S. intelligence chiefs present President-elect Donald Trump with a summary of unsubstantiated reports that Russia had compromising information about him.
2017 – The New York Times reported that 21st Century Fox,  paid  Juliet Huddy a big payout in exchange for an agreement not to sue over her allegation that Bill O'Reilly, made unwanted sexual advances in 2011 and derailed her career when she rebuffed them.
The US House of Democrats starts the second impeachment against Donald Trump for "incitement of insurrection" in his role in last week's deadly US Capitol attack.
Back to January Holidays
Valentine's Day Cards