April 1st Holidays
Everyone knows about April Fools Day but did you know it is also all these days today?
Lupus Awareness Items
April 1st Trivia
If you were born today you are an Aries.
1891 – The Wrigley Company is founded in Chicago, Illinois.
1924 – Adolf Hitler is sentenced to five years imprisonment for his participation in the "Beer Hall Putsch" but spends only nine months in jail.
1960 – The TIROS-1 satellite transmits the first television picture from space.
1961 – Susan Magdalane Boyle is a Scottish singer who came to international attention when she appeared as a contestant on the TV programme Britain's Got Talent was born today.
1973 – Rachel Anne Maddow is an American television host, liberal political commentator, and author was born today.
1979 – Iran becomes an Islamic republic by a 99% vote, officially overthrowing the Shah.
1980 – Randal Keith Orton is an American professional wrestler was born today.
2001 – Same-sex marriage becomes legal in the Netherlands, the first contemporary country to allow it.
2004 – Google announces Gmail to the public.
Stop by the April Holiday Merchandise Shop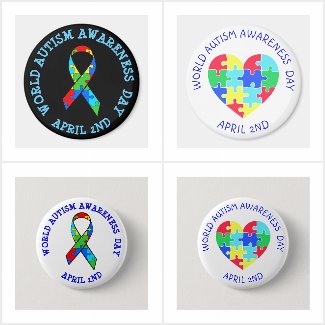 Back to the April Holidays List