April 22nd
Here is a page all about April 22nd We list holidays, celebrity birthdays, horoscope information and historical events!

April 22nd Holidays
Thanks for stopping by today to see the daily holidays that fall on April 22nd!
A Short Video All About April 22nd
Zodiac Sign for April 22nd is Taurus
Taurus is the second astrological sign in the present zodiac. The Sun is in the sign of Taurus.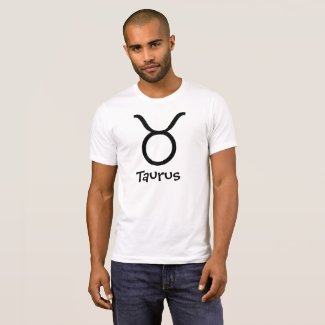 Time period: April 20 – May 21
Element: Earth
Ruling planet: Venus
Symbol: Bull
Zodiac quality: Fixed
Birthstones: Emerald, Diamond, Sapphire, Garnet, Rose quartz
Famous Tauruses: Dwayne Johnson, Queen Elizabeth II, Megan Fox, George Clooney, Adele, Mark Zuckerberg, Shakespeare, David Beckham, Princess Charlotte of Cambridge
April 22nd Trivia
1864 – The U.S. Congress passes the Coinage Act of 1864 that mandates that the inscription In God We Trust be placed on all coins minted as United States currency. Wiki
1889 – At noon, thousands rush to claim land in the Land Rush of 1889. Within hours the cities of Oklahoma City and Guthrie are formed with populations of at least 10,000.
1916 – The #1 movie was, "Burlesque on Carmen."
1936 – Glen Campbell, American country singer was born in Billstown, AR.
1936 – The #1 movie was, "The Great Ziegfeld."
1937 – Jack Nicholson, American actor was born in Neptune City, NY.
1950 – Peter Frampton, Musician was born in Bromley, United.
1955 – The #1 movie was, "A Man Called Peter."
1966 – Jeffrey Dean Morgan, American Actor was born in Seattle, WA.
1970 – The #1 song on the Hot 100 Billboards was, "Let It Be," by  The Beatles.
1970 – The first Earth Day is celebrated. Wiki
1974 – The #1 movie was, "Blazing Saddles."
1984 – The #1 movie was, "Police Academy,"
1985 – The #1 song on the Hot 100 Billboard was, "We Are The World," by  USA For Africa.
1986 – Amber Heard, American actress was born in, Austin, TX.
1990 – Machine Gun Kelly, American rapper was born in Houston, TX.
1994 – The #1 movie was, "Bad Girls."
1996 – The #1 song on the Top 40 Bilboard was, "Because You Loved Me, " by Celine Dion.
2016 – The Paris Agreement is signed, an agreement to help fight global warming. United Nations Climate Change
2016 – The #1 movie was, "The Jungle Book."
2017 – Erin Moran, American actress best known for playing  Joanie on the TV show, "Happy Days" passes away.
2019 – The #1 song on the Hot 100 Billboard is, "Old Town Road, by "Lil Nas X Featuring Billy Ray Cyrus."
Shop Mother's Day