All About April 23rd
Welcome to our page for April 23rd! Thanks for stopping by Time for the Holidays! We have listed everything we could find about April 23rd such as celebrity birthdays, historical events, holidays, horoscope information and must more. Check it out!

April 23rd Holidays
Check out all the holidays that are to be celebrated on today, April 22nd! Grab a cheesecake, pack it in a picnic basket, grab your partner and celebrate today! ♥
'
Zodiac Sign for April 23rd is Taurus
Taurus is the second astrological sign in the present zodiac. The Sun is in the sign of Taurus.
Time period: April 20 – May 21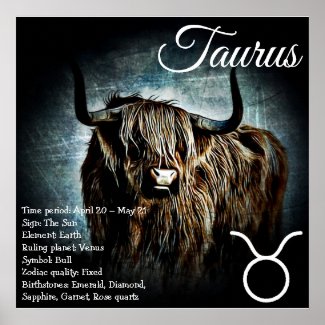 Element: Earth
Ruling planet: Venus
Symbol: Bull
Zodiac quality: Fixed
Birthstones: Emerald, Diamond, Sapphire, Garnet, Rose quartz
Famous Tauruses: Dwayne Johnson, Queen Elizabeth II, Megan Fox, George Clooney, Adele, Mark Zuckerberg, Shakespeare, David Beckham, Princess Charlotte of Cambridge
April 23rd Trivia
A list of today's historical events, trivia and famous birthdays.
Some conspiracist believe the end of the world will start on April 23rd, 2018. [Source] They were wrong.
1564 – William Shakespeare died in Stratford-upon-Avon, England. 
1635 – The first public school in the US, Boston Latin School, is founded in Boston. [Source]
1661 – King Charles II of England, Scotland and Ireland is crowned in Westminster Abbey. [Source]
1914 – First baseball game at Wrigley Field, then known as Weeghman Park, in Chicago. [Source]
1928 – Shirley Temple was born in Santa Monica, CA.
1939 – Lee Majors, American film actor, known for his role as, "The Six Million Dollar Man," was born in Wyandotte, MI.
1949 – Joyce DeWitt, American actress known for her role as Janet on the tv sitcome, Three's Company, was born in Wheeling, WV.
1951 – The #1 movie was, "At War with the Army," starring Dean Martin and Jerry Lewis.
1954 – Michael Moore, American filmmaker was born in Flint, MI.
1959 – Valerie Bertinelli, American actress was born in Wilmington, DE. 
1961 – George Lopez, American comedian, actor, and talk show host is born in Los Angeles, CA.
1961 – George Lopez, American comedian was born in Mission Hills, Los Angeles, CA.
1966 – The #1 movie was, "Doctor Zhivago."
1970 – The #1 song on the Hot Country Songs Billboard was, "Is Anybody Goin' To San Antone," Charley Pride.
1977 – John Oliver, Comedian was born in Erdington, Birmingham, United Kingdom.
1977 – John Cena, American Wrestler was born in West Newbury, MA.
1979 – Jaime King, American actress was born in Omaha, NE.
1984 – Jesse Soffer American actor is born in Ossining, NY.
1986 – The #1 song on the Hot 100 Billboard was, "Kiss," by Prince.
1989 – The #1 movie was, "Pet Sematary."
1995 – Jelena Noura "Gigi" Hadid, American fashion model was born in  Los Angeles, CA.
2005 – The first ever YouTube video, titled "Me at the zoo", was published by user "jawed". [Source]
2018 – The #1 song on the Top 40 Billboard was, " Meant To Be," by  Bebe Rexha & Florida Georgia Line.