All About April 25th
A collection of information about April 25th such as historical events, celebrity birthdays, horoscope information and much more.

April 25th Holidays
Welcome to the bizarre and mostly unknown holidays of April!
---
 Learn more about your DNA and Ancestry with this kit.
Check out our April Holidays Shop
A Short Video about April 25th
Zodiac Sign for April 25th is Taurus
Taurus is the second astrological sign in the present zodiac. The Sun is in the sign of Taurus.
Time period: April 20 – May 21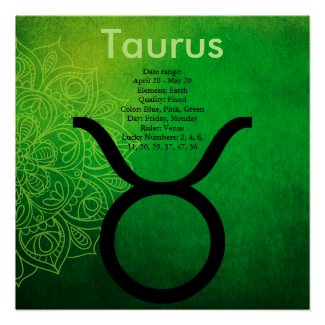 Element: Earth
Ruling planet: Venus
Symbol: Bull
Zodiac quality: Fixed
Birthstones: Emerald, Diamond, Sapphire, Garnet, Rose quartz
Famous Tauruses: Dwayne Johnson, Queen Elizabeth II, Megan Fox, George Clooney, Adele, Mark Zuckerberg, Shakespeare, David Beckham, Princess Charlotte of Cambridge
April 25th Trivia
1214 – Louis IX of France was born.
1792 – "La Marseillaise" (the French national anthem) is composed by Claude Joseph Rouget de Lisle.
1901 – New York becomes the first U.S. state to require automobile license plates.
1937 – The #1 movie was, "Personal Property," starring Jean Harlow. 
1944 – The United Negro College Fund is incorporated.
1954 – The first practical solar cell is publicly demonstrated by Bell Telephone Laboratories.
1983 – American schoolgirl Samantha Smith is invited to visit the Soviet Union by its leader Yuri Andropov after he read her letter in which she expressed fears about nuclear war.
1983 – Pioneer 10 travels beyond Pluto's orbit.
1984 – The #1 song on the Hot 100 Billboard was, "Against All Odds," by Phil Collins.
1917 – Ella Fitzgerald, American singer was born in Newport News, VA.
1923 – Albert King, African-American singer-songwriter, guitarist, and producer was born.
1940 – Al Pacino, American actor and director was born in East Harlem, New York, NY.
1964 – Hank Azaria, American actor, voice artist, comedian and producer was born.
1969 – Renée Zellweger, American actress was born in Katy, TX.
1988 – The #1 movie was, "Colors."
1996 – The #1 song on the Hot 100 Billboard was, "Because You Loved Me," by Celine Dion.
2004 – The March for Women's Lives brings between 500,000 and 800,000 protesters,  to Washington D.C. to protest the Partial-Birth Abortion Ban Act of 2003, and other restrictions on abortion.
2009 – 2009 – Bea Arthur, American actress and singer passed known from her role in Golden Girls away.
2015 – Nearly 9,100 people were killed after a massive 7.8 magnitude earthquake strikes Nepal.
2017 – Turkish air strikes kill 18 Kurdish YPG fighters and media officials in northeastern Syria.
2017 – India is to provide every cow with a biometric dog tag, in an effort to prevent cattle smuggling.
2018 – Researchers from Washington State University (WSU) found that adults reported a reduction in depressive symptoms with just a single puff of medical marijuana, [Source]