April 26th Holidays
Welcome to Time for the Holidays! Here is a list of today's holidays and Observances.
Audubon Day
Get Organized Day
Hug a Friend Day
Hug an Australian Day
National Dissertation Day
National Help a Horse Day
National Kids and Pets Day
National Pretzel Day
National Richter Scale Day
 National Static Cling Day
Poem in your Pocket Day
 World Intellectual Property Day

April 26th Zodiac
Taurus is the second astrological sign in the present zodiac. The Sun is in the sign of Taurus.
Time period: April 20 – May 21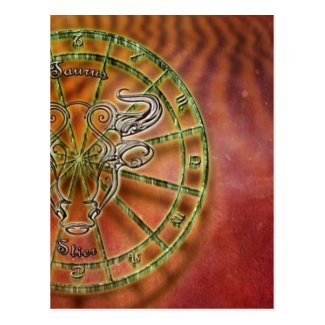 Element: Earth
Ruling planet: Venus
Symbol: Bull
Zodiac quality: Fixed
Birthstones: Emerald, Diamond, Sapphire, Garnet, Rose quartz
Famous Tauruses: Dwayne Johnson, Queen Elizabeth II, Megan Fox, George Clooney, Adele, Mark Zuckerberg, Shakespeare, David Beckham, Princess Charlotte of Cambridge
April 26th Zodiac
121 – Marcus Aurelius, Roman emperor was born.
1319 – King John II of France was born.
1564 – Playwright William Shakespeare is baptized in Stratford-upon-Avon, Warwickshire, England.
1865 – During the American Civil War Confederate General Joseph E. Johnston surrenders his army to General William Tecumseh Sherman at the Bennett Place near Durham, North Carolina. Also the date of Confederate Memorial Day for two states.
1962 – NASA's Ranger 4 crash landed on the moon on April 26, 1962, making it the first American spacecraft to reach the moon. [source]
1970 – Melania Trump, Slovene-American model; First Lady of the United States; wife of US President Donald Trump was born.
1971 – The #1 song was, "Just My Imagination," by  The Temptations.
1980 – Channing Tatum, American actor and producer was born in Cullman, AL.
1981 – Dr. Michael R. Harrison of the University of California, San Francisco Medical Center performs the world's first human open fetal surgery.
1983 – Jessica Lynch, American soldier and POW was born.
1984 – The  # 1 movie was, "Police Academy."
1986 – The #1 song was, "Kiss," by Prince.
1986 – A nuclear reactor accident occurs at the Chernobyl Nuclear Power Plant in the Soviet Union (now Ukraine), creating the world's worst nuclear disaster.
1989 – The deadliest tornado in world history strikes Central Bangladesh, killing upwards of 1,300, injuring 12,000, and leaving as many as 80,000 homeless.
1991 – Seventy tornadoes break out in the central United States. Before the outbreak's end, Andover, Kansas, would record the year's only F5 tornado.
1992 – The #1 movie was, "Basic Instinct," starring Sharon Stone.
2016 – Harry Wu, Chinese human rights activist passed away.
Mother's Day Gifts on Zazzle