April 30th Holidays
Everyday is full of holidays you have never heard of. Some funny, some fun, some quirky or just plain weird and some very important observances.
---
April 30th Zodiac Sign is Taurus
Taurus is the second astrological sign in the present zodiac. The Sun is in the sign of Taurus.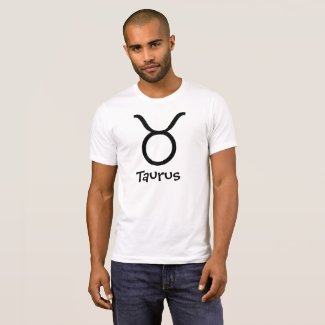 Time period: April 20 – May 21
Element: Earth
Ruling planet: Venus
Symbol: Bull
Zodiac quality: Fixed
Birthstones: Emerald, Diamond, Sapphire, Garnet, Rose quartz
Famous Tauruses: Dwayne Johnson, Queen Elizabeth II, Megan Fox, George Clooney, Adele, Mark Zuckerberg, Shakespeare, David Beckham, Princess Charlotte of Cambridge
April 30th Video
April 30th Trivia
311 – The Diocletianic Persecution of Christians in the Roman Empire ends.
1492 – Spain gives Christopher Columbus his commission of exploration.
1598 – Henry IV of France issues the Edict of Nantes, allowing freedom of religion to the Huguenots.
1789 – George Washington takes the oath of office to become the first elected President of the United States on the balcony of Federal Hall on Wall Street in New York City,
1803 – The United States purchases the Louisiana Territory from France for $15 million, more than doubling the size of the young nation.
1812 – The Territory of Orleans becomes the 18th U.S. state under the name Louisiana.
1871 – The Camp Grant massacre on the Apaches takes place in Arizona Territory.
1905 – Albert Einstein writes his thesis Eine neue Bestimmung der Moleküldimensionen.
1907 – Honolulu, Hawaii becomes an independent city.
1926 – Cloris Leachman, American actress was born in  Des Moines, IA.
1927 – The Federal Industrial Institute for Women opens in Alderson, WestVirginia, making it the first women's federal prison in the United States.
1927 – Douglas Fairbanks and Mary Pickford become the first celebrities to leave their footprints in concrete at Grauman's Chinese Theater in Hollywood.
1938 – The animated cartoon short Porky's Hare Hunt debuts in movie theaters, introducing Happy Rabbit (a prototype of Bugs Bunny).
1945 – Adolf Hitler and Eva Braun commit suicide after being married for less than 40 hours.
1945 – World War II: Stalag Luft I prisoner-of-war camp near Barth, Germany is liberated by Soviet soldiers, freeing nearly 9000 American and British airmen.
1956 – Former Vice President and Democratic Senator Alben Barkley dies of a heart attack after collapsing on the stage during a speech in Virginia after saying, "I'm glad to sit on the back row, for I would rather be a servant in the House of the Lord than to sit in the seats of the mighty."
1959 – Stephen Harper, Canadian economist and politician, 22nd Prime Minister of Canada is born.
1980 – Beatrix is inaugurated as Queen of the Netherlands following the abdication of Juliana.
1982 – Kirsten Dunst, Actress was born in Point Pleasant, NJ.
1991 – Travis Scott, American rapper was born in Houston, TX.
1992 – Nickelodeon Studios in Orlando, Florida bury a time capsule to be opened in 2042; 50 years after its burial.
1997 – Ellen DeGeneres came out as gay. Her sitcom, Ellen, became one of first major television shows featuring an openly gay main character.
1999 – Jorden van Foreest, Dutch chess grandmaster is born.
2004 – U.S. media release graphic photos of American soldiers abusing and sexually humiliating Iraqi prisoners at Abu Ghraib prison.
2013 – Willem-Alexander is inaugurated as King of the Netherlands following the abdication of Beatrix.
2019 – Actor Peter Mayhew has died at age 74. He was best known for playing Chewbacca in the "Star Wars" series. Read more here.