April 6th Holidays
Everyday has different celebrations, holidays, observations and awareness days. Please check out the list of  holidays for today!
April 6th Horoscope Sign is Aries
Time period: March 21 – April 19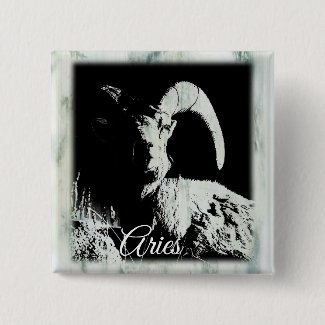 Birthstones:
Topaz, Aquamarine, Jasper, Heliotrope, Diamond
Spirit Color: Red
Flower: Thistle & honeysuckle
Romantic Compatibility: Sagittarius
Traits: Independent, passionate, competitive, perfectionists, honest, energetic, sexy but can be closed minded, uncompromising and honest to a fault.
Happy Birthday to all born today, April 6th!
If you were born today, you are an Aries. You also share a birthday with Jean-Baptiste Rousseau,  James Watson,, Merle Haggard, Paul Rudd, Candace Cameron-Bure and   Peyton List,.
April 6th Trivia
1671 – Jean-Baptiste Rousseau, French poet and playwright was born.
1199 – King Richard I of England dies from an infection following the removal of an arrow from his shoulder.
1712 – The New York Slave Revolt of 1712 begins near Broadway.
1830 – Church of Christ, the original church of the Latter Day Saint movement, is organized by Joseph Smith and others at either Fayette or Manchester, New York.
1841 – U.S. President John Tyler is sworn in, two days after having become President after  William Henry Harrison's died.
1869 – Celluloid is patented.
1917 – World War I: The United States declares war on Germany.
1928 – James Watson, American molecular biologist was born in  Chicago, IL.
1937 – Merle Haggard, American singer-songwriter and guitarist, was born and then also the day he passed away.
1947 – The first Tony Awards are presented for theatrical achievement.
1969 – Paul Rudd, American actor was born in Passaic, NJ.
1974 – The Swedish pop band ABBA wins the Eurovision Song Contest with the song "Waterloo", launching their international career.
1976 – Candace Cameron-Bure, American actress was born in Panorama City, Los Angeles, CA.
1998 – Peyton List, American actress was born in Florida.
2015 – Ray Charles, American singer-songwriter and conductor passes away.
2018 – Researchers in Ontario have developed an innovative way to detect harmful bacteria, such as E. coli, on the spot without having to open a food's packaging and test it in a lab.
2017 – The U.S. Strikes in Syria: The Trump administration targeted facilities belonging to President Bashar al-Assad, opening a new front in U.S. military operations.
2018 – Trump administration announces new sanctions against Russia government officials and oligarchs tied to Putin including Putin's son in law.
2020 – Coronavirus continues to spread around the world. The total numbers as of today are Coronavirus Cases: 1,288,525, Deaths: 70,570, Recovered: 272,074. See Daily Stats Here.
Back To:
Do some Easter Shopping!