April 7th Holidays
A list of today's strange and wacky holidays.
April 7th Horoscope is Aries
April 7th Zodiac. Being born  April 7th you're an Aries.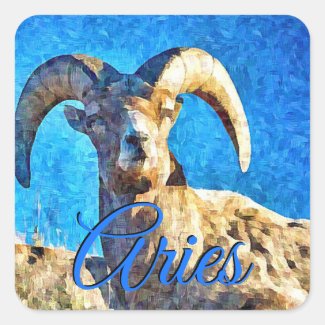 The sun transits this sign mostly from March 21 to April 20 each year.
Time period: March 20 – April 19
Element: Fire
Ruling planet: Mars
Symbol: Ram
Zodiac quality: Cardinal
Birthstones: Topaz, Heliotrope, Sapphire, Jasper, Aquamarine, Diamond
Source: Wiki
April 7th Trivia & Facts
451 – Attila the Hun sacks the town of Metz and attacks other cities in Gaul.
1724 – Johann Sebastian Bach's St. John Passion, dramatization of the final days of Jesus Christ, according to the Gospel of John. is premiered.
1827 – English chemist John Walker produced and sold the first operable matches.
1891 – P. T. Barnum. American businessman, founded Ringling Bros., Barnum & Bailey Circus dies.
1829 – Joseph Smith, founder of the Latter Day Saint movement, commences translation of the Book of Mormon, with Oliver Cowdery as his scribe.
1906 – Mount Vesuvius erupts and devastates Naples.
1933 – Wayne Rogers, actor who played Trapper John on MASH, was born in Birmingham, Al.
1928 – James Garner, American actor was born in Los Angeles, CA.
1939 – Francis Ford Coppola American director, producer, screenwriter is born.
1940 – Booker T. Washington becomes the first African American to be depicted on a United States postage stamp.
1954 – Jackie Chan, Chinese actor, martial artist, director, producer, screenwriter is born.
1954 – United States President Dwight D. Eisenhower gives his "domino theory" speech during a news conference.
1990 – An arson attack on the passenger ferry, Scandinavian Star, kills 159.
1948  – The World Health Organization (WHO) is established to help fight disease and epidemics worldwide, building up national health services, and improving health education in its 194 member states.
1964 – Russell Crowe New Zealand/Australian actor, singer, producer is born.
2001 – The Mars Odyssey is launched.
2017 – The 2017 Stockholm attack kills five and injures fifteen others.
2017 – Harry Styles released, "Sign of the Times." One of the greatest songs of all times.
Also See:
Order your Last Minute Easter Baskets Stuffers!