April 8th Holidays
Everyone day has a reason to celebrate! Did you know that today all these holidays are observed?
Dog Farting Awareness Day
Draw a Picture of a Bird Day
International Feng Shui Awareness Day
International Romani Day
National All is Ours Day
National Dog Fighting Awareness Day
National Empañada Day
Step into the Spotlight
Trading Cards For Grown-ups Day
Zoo Lovers Day
April 8th Horoscope Sign is Aries
Time period: March 21 – April 19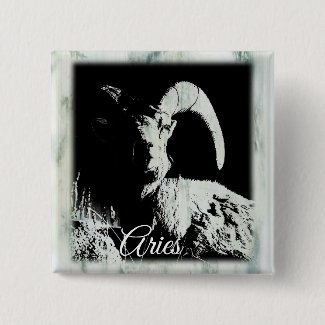 Birthstones:
Topaz, Aquamarine, Jasper, Heliotrope, Diamond
Spirit Color: Red
Flower: Thistle & honeysuckle
Romantic Compatibility: Sagittarius
Traits: Independent, passionate, competitive, perfectionists, honest, energetic, sexy but can be closed minded, uncompromising and honest to a fault.
April 8th Trivia
1730 – Shearith Israel, the first synagogue in New York City, is dedicated.
1832 – Black Hawk War: Around three-hundred United States 6th Infantry troops leave St. Louis, Missouri to fight the Sauk Native Americans.
1904 – Longacre Square in Midtown Manhattan is renamed Times Square after The New York Times.
1918 – Betty Ford, American wife of Gerald Ford, 40th First Lady of the United States was born.
1941 – The #1 movie was, "Santa Fe Trail,"

On April 8th in 1941 – The #1 movie was, "Santa Fe Trail," starring starring 

Errol Flynn

and

Ronald Reagan.

1962 – The #1 song on the Hot Country Songs Billboard was," She's Got You, by Patsy Cline.
The #1 movie was, "Sweet Bird of Youth."
1966 – Robin Wright American actress was born in Dallas, TX.
1968 – Patricia Arquette, American actress was born in Chicago, IL.
1970 – The #1 song on the Adult Contemporary Billboard was, "Bridge Over Troubled Water," by  Simon & Garfunkel.
1972 – Chuck Todd, American journalist was born in Miami, Fl.
1976 – The #1  movie was, "All the President's Men," starring Dustin Hoffman.
1981 – The #1 movie was, "The Howling."
1987 – The #1 song on the R&B/Hip Hop Songs Billboard was, "Looking For A New Love,: by  Jody Watley.
1990 – Jonghyun, South Korean singer-songwriter, main vocalist of the South Korean boy band Shinee was born in Jongno District, Seoul, South Korea.
1993 – The #1 song on the Hot 100 Billboard was, "Informer," by  Snow.
1999 – The #1 movie was, "Matrix," starring Keanu Reeves.
2001  – The #1 song on the Adult Top 40 Billboard was, "Thank You," by Dido.
2008 – The construction of the world's first building to integrate wind turbines is completed in Bahrain.
2017 – Historic California declared drought officially over.