April 9th Holidays 
Everyday brings different reasons to celebrate. Did you know that April 9th has all these holidays? Some silly, some fun and some serious.
Appomattox Day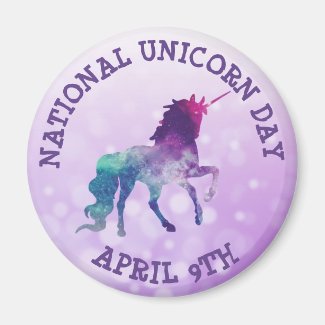 Jenkins Ear Day
National Cherish an Antique Day
National Chicken Little Awareness Day
 National Chinese Almond Cookie Day
National Former Prisoner of War Recognition Day
National Name Yourself Day
National Unicorn Day
National Winston Churchill Day
 Slow Art Day
April 9th Trivia
1283 – Margaret, Maid of Norway, Queen of Scotland is born.
1413 – Henry V is crowned King of England.
1440 – Christopher of Bavaria is appointed King of Denmark.
1860 – On his phonautograph machine, Édouard-Léon Scott de Martinville makes the oldest known recording of an audible human voice.
1865 Confederate General Robert E Lee and 26,765 troops surrender at Appomattox Court House to US Lieutenant General Ulysses S Grant in the Civil War.
1926 – Hugh Hefner, American publisher, founded Playboy Enterprises is born.
1959 – Project Mercury: NASA announces the selection of the United States' first seven astronauts, whom the news media quickly dub the "Mercury Seven".
1965 – Astrodome opens. First indoor baseball game is played.
1990 – Kristen Jaymes Stewart is an American actress from the movie, "Twilight" is born.
2014 – A student stabs 20 people at Franklin Regional High School in Murrysville, Pennsylvania.
2017 – Palm Sunday church bombings at Coptic Churches in Tanta and Alexandria take place.