February 19th Holidays, Observances and Trivia

February 19th Holidays, Observances and Trivia
A collection of holidays and observances that fall on February 19th.
February 19th Horoscope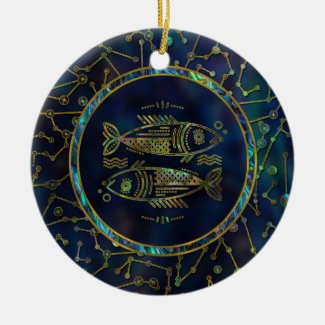 Time period: February 19 – March 20
Element: Water
Quality: Mutable
Ruling planet: Neptune
Symbol: Fish
Sign ruler: Neptune, Jupiter
Colors: Mauve, Lilac, Purple, Violet, Sea green
Best Partner Compatibility: Virgo, Taurus
Lucky Numbers: 3, 9, 12, 15, 18, 24
Traits: Emphatic, sensitive, truthful, compassionate, artistic, musical, spiritual. Also can be sad, a martyr, too trusting.
February 19th History
1878-  Thomas Edison is granted a patent for his gramophone (phonograph).
1926 – The #1 movie was The Sea Beast.
1934- US entertainer Bob Hope weds fellow entertainer Dolores DeFina.
1940 – Smokey Robinson, American singer-songwriter was born in Detroit, MI.
1961 – The #1 song was, " Calcutta," by  Lawrence Welk And His Orchestra.
1963- Seal, an English singer and songwriter was born in Paddington, London, United Kingdom.
1945- US 5th Fleet launches invasion of Iwo Jima against the Japanese with 30,000 US Marines.
1955: Jeff Daniels, actor and screenwriter was born in  Clarke County, Georgia, GA.
1959 – The #1 movie was Sleeping Beauty.
1967 – Benicio del Toro, Actor was born in San Germán, Puerto Rico.
1969 – The #1 movie was, The Wrecking Crew.
1976 – The #1 song on the Hot 100 Billboards was, "50 Ways To Leave Your Lover," by  Paul Simon.
1984 – The #1 song on the Hot 100 Billboard was, "Karma Chameleon," by Culture Club.
1985 – Haylie Duff, American actress was born in Houston, TX.
1986 – The #1 movie was Down and Out in Beverly Hills  starring Nick Nolte, Bette Midler, and Richard Dreyfuss.
1993 – Victoria Justice, American actress was born in Hollywood, FL
1995 – "Baywatch" actress Pamela Anderson married rocker Tommy Lee in Cancun, Mexico.
1999 – The #1 song on the Top 40 Billboard was, "Angel," by Sarah McLachlan.
2018 – The #1 song was, "Perfect" by Ed Sheeran on the Adult Top 40 Billboard.
Daily Holidays and  Observances