February 20th Holidays, Observances and Trivia

February 20th Holidays, Observances and Trivia
February 20th Horoscope is Pisces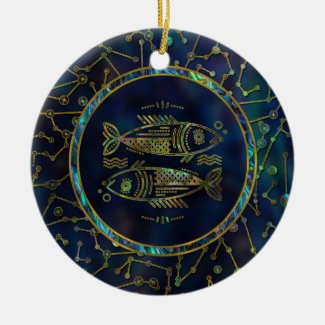 Time period: February 19 – March 20
Element: Water
Quality: Mutable
Ruling planet: Neptune
Symbol: Fish
Sign ruler: Neptune, Jupiter
Colors: Mauve, Lilac, Purple, Violet, Sea green
Best Partner Compatibility: Virgo, Taurus
Lucky Numbers: 3, 9, 12, 15, 18, 24
Traits: Emphatic, sensitive, truthful, compassionate, artistic, musical, spiritual. Also can be sad, a martyr, too trusting.
What do these Celebrities have in Common?
February 20th History
Here is a collection of February 20th's history, trivia, celebrity birthdays, famous weddings, historical events, #1 songs and movies and world records.
1547 – Edward VI of England is crowned King of England at Westminster Abbey.
1877 – Tchaikovsky's ballet Swan Lake receives its premiere at the Bolshoi Theatre in Moscow.
1914 – The #1 movie was, "The Squaw Man."
1935 – Caroline Mikkelsen becomes the first woman to set foot in Antarctica.
1942 – Lieutenant Edward O'Hare becomes America's first World War II flying ace.
1942 – Mitch McConnell, United States Senator was born in  Sheffield, AL.
1949 -Ivana Trump, Model was born in Zlín, Czechia.
1952 – Emmett Ashford becomes the first African-American umpire in organized baseball by being authorized to be a substitute umpire in the Southwestern International League.
1954 – The #1 movie was, "The Long, Long Trailer," starring Lucille Ball and Desi Arnaz .
1961 – The #1 song on the Hot 100 Billboard was, "Calcutta," by  Lawrence Welk And His Orchestra.
1962 – While aboard Friendship 7, John Glenn becomes the first American to orbit the earth, making three orbits in four hours, 55 minutes.
1963 – Charles Barkley, American basketball player was born in Leeds, AL.
1965 – The #1 song on the Hot Country Songs Billboard was, "I've Got A Tiger By The Tail," by Buck Owens.
1966 – Cindy Crawford, American supermodel was born in DeKalb, IL.
1967 – Kurt Cobain, American singer-songwriter was born in  Aberdeen, WA.
1972 – The #1 song on the Hot 100 Billboard was, "Without You," by  Nilsson.
1974 – Cher files for separation from husband Sonny Bono.
1982 – The #1 song was, "Centerfold,: by  The J. Geils Band
1984 – Trevor Noah, South African comedian was born in Johannesburg, South Africa.
1985 – The #1 movie was, "Beverly Hills Cop," starring Eddie Murphy.
1988 – Rihanna was born in Saint Michael Parish, Barbados.
1994 – The #1 movie was, "On Deadly Ground."
1998 – American figure skater Tara Lipinski becomes the youngest gold-medalist at the 1998 Winter Olympics in Nagano, Japan.
1999 – The #1 song on the Adult Top 40 Billboard  was, "Angel," by Sarah  McLachlan.
2003 – During a Great White concert in West Warwick, Rhode Island, a pyrotechnics display sets the Station nightclub ablaze, killing 100 and injuring over 200 others.
2007 – Baywatch actress Carmen Electra  divorces rocker Dave Navarro  due to irreconcilable differences after less than three years of marriage
2008 – The #1 movie was, "Madea Goes to Jail."
2016 – Six people are killed and two injured in multiple shooting incidents in Kalamazoo County, Michigan.
2018 – The #1 song on the Hot 100 Billboard was, "God's Plan," by Drake.
Daily Holidays and  Observances
Tomorrow