All About February 23rd
Holidays Horoscope and History
Welcome to Time for the Holidays! Each day is full of interesting holidays and trivia. Check out below what happened on today, February 23rd. We have everthing from your Horoscope sign, to famious birthdays to the lesser known holidays and observations that fall on today.
Strange and Crazy Daily Holidays!
So after stopping at the gym to do some curls, make sure to go home and bake a loaf of banana bread biscuits for your dog because he is probably recovering from surgery, and then get back to work playing tennis!
Holiday List for February 23
Curling is Cool Day
Diesel Engine Day
International Dog Biscuit Appreciation Day
National Banana Bread Day
National Rationalization Day
Play Tennis Day
World Spay Day
World Understanding and Peace Day
February 20th Horoscope is Pisces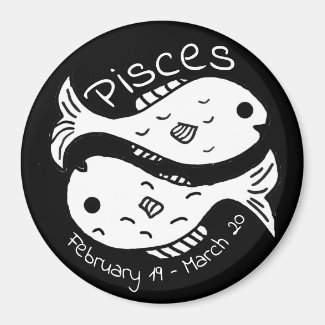 Time period: February 19 – March 20
Element: Water
Quality: Mutable
Ruling planet: Neptune
Symbol: Fish
Sign ruler: Neptune, Jupiter
Colors: Mauve, Lilac, Purple, Violet, Sea green
Best Partner Compatibility: Virgo, Taurus
Lucky Numbers: 3, 9, 12, 15, 18, 24
Traits: Emphatic, sensitive, truthful, compassionate, artistic, musical, spiritual. Also can be sad, a martyr, too trusting.
February 23rd HIstory
1455 – Traditional date for the publication of the Gutenberg Bible, the first Western book printed with movable type.
1861 – President-elect Abraham Lincoln arrives secretly in Washington, D.C., after the  thwarting of an alleged assassination plot in Baltimore, Maryland.
1886 – Charles Martin Hall produced the first samples of man-made aluminium, after several years of intensive work.
1887 – The French Riviera is hit by a large earthquake, killing around 2,000.
1941 – Plutonium is first produced and isolated by Dr. Glenn T. Seaborg.
1961 – The #1 song on the Hot 100 Billboard was, "Wonderland By Night," by Bert Kaempfert And His Orchestra.
1968 – W. E. B. Du Bois, Sociologist was born in  Great Barrington, MA.
1983 – Emily Blunt, Actress was born in Roehampton, London, United Kingdom.
1983 – Aziz Ansari, American actor was born in Columbia, SC.
1985 – The #1 song on the Hot 100 Billboard was, "Careless Whisper," by George Michael.
1994 – Dakota Fanning, American actress was born in Conyers, GA.
1997 – The #! song on the Top Adult 40 Billboard was, "Don't Speak," by No Doubt.
1998 – Several tornadoes in central Florida destroy or damage 2,600 structures and kill 42 people.