All About January 12th
Holidays, Horoscope and Trivia
January 12th Holiday List
Here is your list for January 12th of funny and quirky holidays and awareness days!
January 12th Horoscope Sign is Capricorn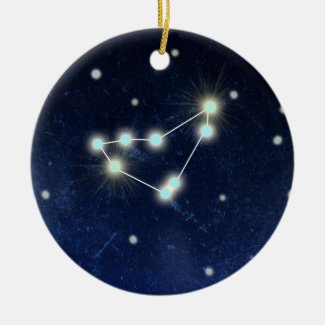 Time period:
 December 21 – January 20
Element
: Earth
Quality:
 Cardinal
Ruling planet: 
Saturn
Symbol:
 Sea-Goat
Sign ruler:
 Saturn, Uranus
Birthstone:
 Garnet
Lucky Numbers:
 4, 8, 13, 22
Personality Traits:
 Responsible, leaders, disciplined, independent,  loyal, stubborn, bossy, condescending.
Famous Capricorns:
 Tiger Woods, Stephen Hawking, Bradley Cooper, Jim Carrey, Elvis Presley,
Isaac Newton, Muhammed Ali, Mel Gibson, Katie Couric, Rand Paul, Nicholas Cage.
January 12th Trivia
Here's a list of famous birthdays, popular songs and movies, historical facts for January 12th.
1932 – Hattie Caraway becomes the first woman elected to the United States Senate.
1951 – Rush Limbaugh, American talk show host was born in Cape Girardeau, MO,
1951 – Kirstie Alleym American actress was born.
1954 – Howard Stern, American radio personality and host of his own show, The Howard Stern Show, was born in Queens, New York City, NY,
1957 –  Howard Hughes marries 2nd wife actress Jean Peters.
1963 – The song, "Go Away Little Girl," by  Steve Lawrence was the #1 song on the Hot 100 Billboard.
1963 –  Country singer Willie Nelson marries singer Shirley Collie in Las Vegas.
1964 – Jeff Bezos, Chief Executive Officer of Amazon, was born in Albuquerque, NM.
1965 – Rob Zombie, American musician and band member of heavy metal band, "White Zombie," was born in Haverhill, MA.
1972 – The movie, "The Cowboys," was the #1 movie.
1974 – The song, "The Joker," by  The Steve Miller Band was the #1 song.
1980 – The song, "Escape (The Pina Colada Song)," by  Rupert Holmes was the #1 song on the Hot 100 Billboards.
1985 –  The movie, "Beverly Hills Cop," starring Eddie Murphy was the #1 movie.
1993 – Zayn Malik, English Singer and song writer, known for starting out on X Factor and a member of the band, One Direction, before going onto his solo career, was born in Bradford, United Kingdom. Happy Birthday Zayne, we love you!
1994 – The movie, "Philadelphia," starring Tom Hanks and Denzel Washington, about a homosexual lawyer with HIV was the #1 movie. 
2001 – Downtown Disney opens to the public as part of the Disneyland Resort in Anaheim, California.
2002 – TV Host Conan O'Brien marries Liza Powel at the St. James Cathedral in Seattle, Washington.
2004 – The world's largest ocean liner, RMS Queen Mary 2, makes its maiden voyage.
2006 _ Famous Skateboarder, Tony Hawk marries Lhotse Merriam at Tavarua Island Resort in Fiji.
2010 – An earthquake in Haiti occurs, killing over 100,000 people and destroying much of the capital Port-au-Prince.
Back to January Holidays
Valentine's Day Cards