Happy January 13th Everyone!
Below is a ton of information about today such as famous birthdays, random trivia, horoscope information and which holidays fall on today! Hope you find something to celebrate today!
January 13th Holidays
Happy January 13th everyone!  We hope today is a good day for you. You can add some fun to it by looking through the holiday list below and finding something to celebrate today!  Today has all kinds of fun holidays, from sticker collecting to eating peaches. See what  can add some fun into your day!
January 13th Horoscope Sign is Capricorn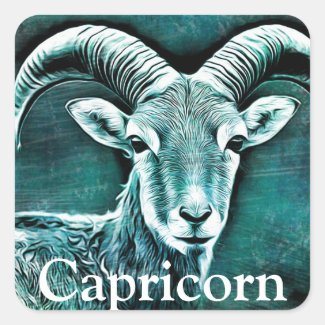 Time period: December 21 – January 19th
Element: Earth
Quality: Cardinal
Ruling planet: Saturn
Symbol: Sea-Goat
Sign ruler: Saturn, Uranus
Birthstone: Garnet
Lucky Numbers: 4, 8, 13, 22
Personality Traits: Responsible, leaders, disciplined, independent,  loyal, stubborn, bossy, condescending.
Famous Capricorns: Tiger Woods, Stephen Hawking, Bradley Cooper, Jim Carrey, Elvis Presley, Isaac Newton, Muhammed Ali, Mel Gibson, Katie Couric, Rand Paul, Nicholas Cage.
What do these Celebrities have in Common?
 January 13th Trivia

Here is a list of trivia, famous birthdays, weddings, historical facts and random stuff from January 13th!
1840 – The steamship Lexington burns and sinks four miles off the coast of Long Island with the loss of 139 lives.
1842 – Dr. William Brydon, an assistant surgeon in the British East India Company Army  during the First Anglo-Afghan War, becomes famous for being the sole survivor of an army of 4,500 men and 12,000 camp followers when he reaches the safety of a garrison in Jalalabad, Afghanistan.
1939 – The Black Friday bush fires burn 20,000 square kilometers of land in Australia, claiming the lives of 71 people.
1942 –  The #1 movie was, "Babes on Broadway,"
1961- Julia Louis-Dreyfus, American actress best known for playing Elain on Seinfeld, was born in Manhattan, New York City, NY,
1966 – Patrick Dempsey, American actor known for playing Dr McDreamy on Grey's Anatomy, was born in Lewiston, ME.
1966 – Robert C. Weaver becomes the first African American Cabinet member when he is appointed United States Secretary of Housing and Urban Development.
1979 – Shonda Rhimes, American television producer of many shows including, Grey's Anatomy and Private Practice, was born in Chicago, IL.
1977 – The song, "You Don't Have To Be A Star (To Be In My Show)," by  Marilyn McCoo & Billy Davis, Jr. was the #1 song on the Hot 100 Billboard.
1977 – Orlando Bloom, English Actor was born in Canterbury, United Kingdom.
1978 – The #1 movie was, "Saturday Night Fever,"
1981 – The #1 movie was, "9 to 5," starring Dolly Parton, Lily Tomlin and Jane Fonda.
1985 – A passenger train plunges into a ravine in Ethiopia, killing 428 in the worst railroad disaster in Africa.
1990 – Douglas Wilder becomes the first elected African American governor as he takes office in Richmond, Virginia.
1990 – Liam Hemsworth, Australian actor, husband of Miley Cyrus, was born in Melbourne, Australia.
1993 – Space Shuttle program: Endeavour heads for space for the third time as STS-54 launches from the Kennedy Space Center.
1983 – The song, " Maneater," by  Daryl Hall  and John Oates was the #1 song on the Hot 100 Billboard.
1997 – The #1 movie was, "Beverly Hills Ninja."
2001 – An earthquake hits El Salvador, killing more than 800.
2018 – A false emergency alert warning of an impending missile strike in Hawaii caused widespread panic in the state.
2020 – President Trump is impeached for a second time, the first president to ever have this happen, for "incitement of insurrection." [NBC]
Back to January Holidays