January 15th Holidays, Horoscope and Trivia


January 15th Holidays

National Strawberry Ice Cream Day
January 15th Horoscope Sign is Capricorn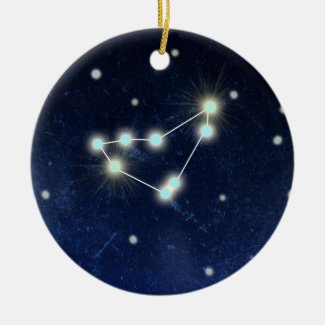 Time period:
 December 21 – January 20
Element
: Earth
Quality:
 Cardinal
Ruling planet: 
Saturn
Symbol:
 Sea-Goat
Sign ruler:
 Saturn, Uranus
Birthstone:
 Garnet
Lucky Numbers:
 4, 8, 13, 22
Personality Traits:
 Responsible, leaders, disciplined, independent,  loyal, stubborn, bossy, condescending.
Famous Capricorns:
 Tiger Woods, Stephen Hawking, Bradley Cooper, Jim Carrey, Elvis Presley,
Isaac Newton, Muhammed Ali, Mel Gibson, Katie Couric, Rand Paul, Nicholas Cage.
January 15th Trivia
1559 – Elizabeth I is crowned Queen of England in Westminster Abbey, London, England.
1889 – The Coca-Cola Company, then known as the Pemberton Medicine Company, is incorporated in Atlanta.
1910 –  The Buffalo Bill Dam is finished being built in Wyoming, United States, making it  the highest dam (325 feet) in the world,  at the time.
1919 – A wave of molasses released from an exploding storage tank sweeps through Boston, Massachusetts, killing 21 and injuring 150 becoming known as  Great Molasses Flood.
1929 – Martin Luther King Jr., American minister and activist was born in Atlanta, GA.
1934 – An  8.0 Mw  Nepal–Bihar earthquake strikes Nepal and Bihar with a maximum Mercalli killing an estimated up to 10,700 people.
1936 – The first building to be completely covered in glass, built for the Owens-Illinois Glass Company, is completed in Toledo, Ohio.
1947 – The dismembered corpse of Elizabeth Short was found in Los Angeles, becoming known as The Black Dahlia Murder.
1962 – The Derveni papyrus, Europe's oldest surviving manuscript dating to 340 BC, is found in northern Greece.
1967 – The first Super Bowl is played in Los Angeles. The Green Bay Packers defeat the Kansas City Chiefs 35–10.
1976 – Sara Jane Moore, is sentenced to life in prison for the attempted assassination on President Gerald Ford.
1981 – Pitbull, American rapper was born in  Miami, FL.
2001 – Wikipedia, a free wiki content encyclopedia, debuts online.
2005 – ESA's SMART-1 lunar orbiter discovers elements such as calcium, aluminum, silicon, iron, and other surface elements on the Moon.
Back to January Holidays