January 28th Holidays , Horoscope and Trivia

January 28th Holidays & Observances
Check out what fun and silly holidays fall on January 28th. Scroll through the list below and see if there is anything you'd like to celebrate today. There may also be some seriously observances today that you might want to learn more about.
Cute National Blueberry Pancake Day Buttons
for Restaurant and Cafe Employees
January 28th Zodiac Sign is Aquarius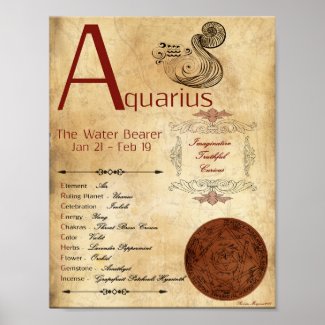 Date range: January 20 – February 18
Element: Air,
Quality: Fixed
Color: Light-Blue, Silver
Lucky Numbers: 4, 7, 11, 22, 29
Personality Traits: Humanitarian, original, likes to be right, argumentative
Famous Aquariuses;   Oprah Winfrey, Jennifer Aniston,  Emma Roberts,  Denise Richards,

Princess Charlene of Monaco, Shakira, Mischa Barton, Natalie Imbruglia, Ellen DeGeneres, Alicia Keys,  Abraham Lincoln, Galileo Galilei, Wolfgang Amadeus Mozart, Charles Darwin, Michael Jordan, James Dean, Nick Carter and  Sarah McLachlan.
January 28th Trivia
1547 – Henry VIII dies leaving his nine-year-old son, Edward VI, to become king.
1813 – Jane Austen's Pride and Prejudice is first published in the United Kingdom.
1851 – Northwestern University becomes the first chartered university in Illinois. 
1855 – A locomotive on the Panama Canal Railway runs from the Atlantic Ocean to the Pacific Ocean for the first time.
1878 – Yale Daily News becomes the first daily college newspaper in the United States.
1915 – An act of the U.S. Congress creates the United States Coast Guard as a branch of the United States Armed Forces.
1935 – Iceland becomes the first Western country to legalize therapeutic abortion.
1936 – Alan Alda, American actor famous for his role as Hawkeye in the tv series MASH, was born in New York City, NY,
1956 – Elvis Presley makes his first national television appearance on The Dorsey Brothers Stage Show in New York.
1958 – The Lego company patents the design of its Lego bricks, still compatible with bricks produced today.
1965 – The current design of the Flag of Canada is chosen by an act of Parliament.
1968  – Sarah McLachlan, famous singer was born in Canada.
1971 – The #1 song on the Hot 100 Billboard was, "Knock Three Times, " by Dawn.
The #1 movie was Love Story.
1977 – The Great Lakes Blizzard of 1977 starts leaving 10 feet  of snow in one day in Upstate New York.
1978 – The #1 song on the Hot 100 Billboard was, "Baby Come Back," by Player.
1980 – Nick Carter, famous singer and known for being a member of the boy band, Backstreet Boys,  was born in Jamestown, NY.
1981 – Ronald Reagan ends the domestic petroleum price and allocation controls in the US helping to end the 1979 energy crisis and begin the 1980s oil glut.
1981 – Elijah Wood, famous actor most noted for his role as Frodo on Lord of the Rings, was born in Cedar Rapids, IA,
1985 – A powerful group of singers, including Michael Jackson, Diana Ross, Stevie Wonder, and many others formed the Supergroup USA for Africa (United Support of Artists for Africa) records the hit single We Are the World, to help raise funds for Ethiopian famine relief.
1986 – Shocking the world as many watched live, the  Space Shuttle Challenger disintegrates after liftoff, killing all seven astronauts on board.
1987 – The #1 song on the Hot 100 Billboard was, "At This Moment," by  Billy Vera & The Beaters.
1989 – The #1 movie was Rain Man.
2002 – TAME Flight 120, a Boeing 727-100 crashes in the Andes mountains in southern Colombia, killing 92.
2016 – The World Health Organization announces an outbreak of the Zika virus.
2017 – Trump signs executive order for 'new vetting measures' for refugees.
2017 – Serena Williams beats her sister, Venus in the Australian Open final tennis match.
2017 – Oscar-nominated British "Doctor Who" actor John Hurt died Wednesday after a long bout of pancreatic cancer,
Back to January Holidays