January 3rd Holidays
Check out what fun holidays and observances fall on today, January 3rd.
January 3rd Horoscope Sign is Capricorn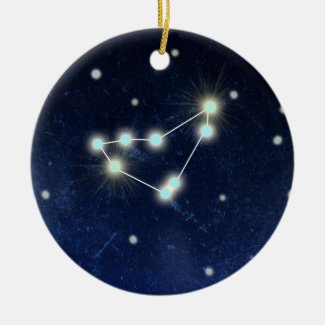 Time period:
 December 21 – January 20
Element
: Earth
Quality:
 Cardinal
Ruling planet: 
Saturn
Symbol:
 Sea-Goat
Sign ruler:
 Saturn, Uranus
Birthstone:
 Garnet
Lucky Numbers:
 4, 8, 13, 22
Personality Traits:
 Responsible, leaders, disciplined, independent,  loyal, stubborn, bossy, condescending.
Famous Capricorns:
 Tiger Woods, Stephen Hawking, Bradley Cooper, Jim Carrey, Elvis Presley, Isaac Newton, Muhammed Ali, Mel Gibson, Katie Couric, Rand Paul, Nicholas Cage.
January 3rd Trivia
1870 – Construction of the Brooklyn Bridge is started.
1888 – The James Lick telescope at the Lick Observatory, measuring 91 cm in diameter, is used for the first time.
1892 – J. R. R. Tolkien, Writer of many famous books such as The Hobbit and Lord of the Rings, was born in Bournemouth, United Kingdom.
1911 – A magnitude 7.7 earthquake destroys the city of Almaty in Russian Turkestan.
1933 – Minnie D. Craig becomes the first woman elected as Speaker of the North Dakota House of Representatives, the first woman to hold a Speaker position anywhere in the United States.
1935 –  The #1 movie was, "Imitation of Life."
1950 – The #1 movie was, "Twelve O'Clock High."
1956 – Mel Gibson, Actor was born in  Peekskill, NY.
1959 – Alaska is admitted as the 49th U.S. state.
1960 – Ben-Hur was the #1 movie.
1970 – Raindrops Keep Fallin' On My Head by B.J. Thomas was the #1 song.
1975 – Danica McKellar, American actress known for her role as Winnie Cooper on the Wonder Years was born in La Jolla, CA.
1977 – Apple Computer is incorporated.
1979 –  Superman was the #1 movie.
1981 – Eli Manning, Football quarterback for the New York Giants was born in  New Orleans, LA.
1982 – The song, Physical by Olivia Newton John was the #1 song on the Hot 100 Billboard.
1990 – The movie, Born on the Fourth of July," starring Tom Cruise was the #1 movie.
1999 – The Mars Polar Lander is launched by NASA.
2011 – The # 1 movie was, "True Grit. "
2019 – Qasem Soleimani, was killed by a US airstrike ordered by President Donald Trump at Baghdad International Airport.
Back to January Holiday List