January 4th Holiday List
Dimpled Chad Day
Free Flower Basket Day
National Spaghetti Day
National Trivia Day
Pop Music Chart Day
Tom Thumb Day
World Braille Day
World Hypnotism Day
Fun Posters to share on Social Media
Fun Buttons & Magnets!
January 4th Horoscope Sign is Capricorn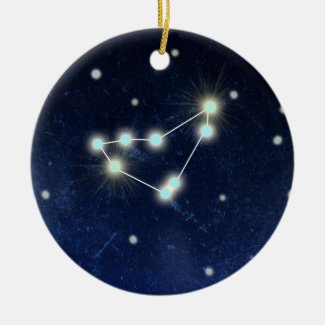 Time period:
 December 21 – January 20
Element
: Earth
Quality:
 Cardinal
Ruling planet: 
Saturn
Symbol:
 Sea-Goat
Sign ruler:
 Saturn, Uranus
Birthstone:
 Garnet
Lucky Numbers:
 4, 8, 13, 22
Personality Traits:
 Responsible, leaders, disciplined, independent,  loyal, stubborn, bossy, condescending.
Famous Capricorns:
 Tiger Woods, Stephen Hawking, Bradley Cooper, Jim Carrey, Elvis Presley, Isaac Newton, Muhammed Ali, Mel Gibson, Katie Couric, Rand Paul, Nicholas Cage.
January 4th Trivia
1853 – After having been kidnapped and sold into slavery in the American South, Solomon Northup regains his freedom; his memoir, "Twelve Years a Slave," later becomes a national bestseller.
1854 – The McDonald Islands are discovered by Captain William McDonald aboard the Samarang.
1865 – The New York Stock Exchange opens its first permanent headquarters near Wall Street in New York City.
1958 – Sputnik 1 falls to Earth from orbit.
1959 – Luna 1 becomes the first spacecraft to reach the vicinity of the Moon.
1965 – Julia Ormond, Actress was born in  Epsom, United Kingdom.
1972 – Rose Heilbron becomes the first female judge to sit at the Old Bailey in London, England.
1974 – United States President Richard Nixon refuses to hand over materials subpoenaed by the Senate Watergate Committee.
1986 –  The song, "Say You, Say Me," by Lionel Richie was the #1 song on the Hot 100 Billboard.
2004 – Spirit, a NASA Mars rover, lands successfully on Mars at 04:35 UTC.
2004 – The song, "Lose Yourself," by Eminem was the #1 song on the Hot 100 Billboard.
2007 – The 110th United States Congress convenes, electing Nancy Pelosi as the first female Speaker of the House in U.S. history. (and re-elected gain in 2018)
2016 – The song, "Hello," by Adelle was the #1 song on the Hot 100 Billboards.
2018 – Nancy Pelosi is elected the new House speaker  in a majority vote by the House of Representatives on the first day of the 116th Congress.