January 5th Holiday List
Everyday has something to celebrate in it! Check out the list below to see if you would like to learn more about the holidays or observances of today, January 5th!
January 5th Horoscope Sign is Capricorn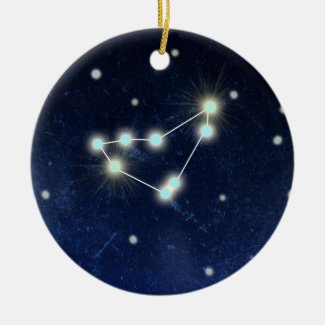 Time period:
 December 21 – January 20
Element
: Earth
Quality:
 Cardinal
Ruling planet: 
Saturn
Symbol:
 Sea-Goat
Sign ruler:
 Saturn, Uranus
Birthstone:
 Garnet
Lucky Numbers:
 4, 8, 13, 22
Personality Traits:
 Responsible, leaders, disciplined, independent,  loyal, stubborn, bossy, condescending.
Famous Capricorns:
 Tiger Woods, Stephen Hawking, Bradley Cooper, Jim Carrey, Elvis Presley, Isaac Newton, Muhammed Ali, Mel Gibson, Katie Couric, Rand Paul, Nicholas Cage.
January 5th Trivia
1887 First U.S. library school Opens at Columbia University.
1914:  Henry Ford, automobile maker,  announces an unprecedented five-dollar-a-day minimum wage for his employees.
1914: George Reeves d. 1959 (George Besselo), American actor. TV: Superman from the original series was born.
1946: Diane Keaton (Diane Hall), American Oscar-winning actress. Film: Annie Hall (1977, Oscar) was born.
1968: Dr. Benjamin Spock is indicted for conspiracy to aid others in draft evasion. He was later convicted and sentenced to two years.
1925: First woman U.S. governor Mrs. Nellie Tayloe Ross, Wyoming, takes office.
1970: "All My Children" debuted on ABC.
1980: John Cougar Mellencamp made his debut on "American Bandstand."
1980 – The #1 song on the Hot 100 Billboard was, " Please Don't Go," by  KC And The Sunshine Band.
1984: the Police played their farewell concert in Australia.
1985 – The #1 song on the Hot 100 Billboards was, "Like a Virgin," by Madonna.
1987:  U.S. President Ronald Reagan produces the nation's first trillion-dollar budget.
1998: Sonny Bono b. 1935 (Salvatore Bono), American singer with Cher, mayor, died after hitting a tree in a skiing accident on a vacation in Nevada.
2007: Momofuku Ando, the inventor of Ramen Noodles, also known as "Mr. Noodle," died at age 96 in Osaka, Japan.
2017: Erica Garner, activist daughter of Eric Garner, dies at 27 after coma. [Source]
Back to January Holidays