January 6th Holidays, Horoscope and Trivia

January 6th Holiday List
Pin It!
January 6th Horoscope Sign is Capricorn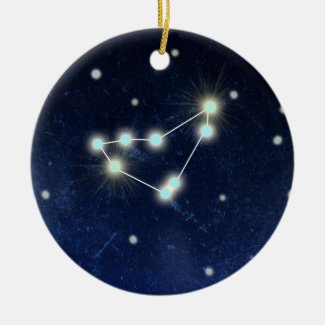 Time period:
 December 21 – January 20
Element
: Earth
Quality:
 Cardinal
Ruling planet: 
Saturn
Symbol:
 Sea-Goat
Sign ruler:
 Saturn, Uranus
Birthstone:
 Garnet
Lucky Numbers:
 4, 8, 13, 22
Personality Traits:
 Responsible, leaders, disciplined, independent,  loyal, stubborn, bossy, condescending.
Famous Capricorns:
 Tiger Woods, Stephen Hawking, Bradley Cooper, Jim Carrey, Elvis Presley, Isaac Newton, Muammed Ali, Mel Gibson, Katie Couric, Rand Paul, Nicholas Cage.
January 6th Trivia
1759 – US 1st President George Washington weds Martha Dandridge Custis at White House Plantation.
1838 – Alfred Vail demonstrates a telegraph system using dots and dashes (this is the forerunner of Morse code).
1839 – The Night of the Big Wind, the most damaging storm in 300 years, sweeps across Ireland, damaging or destroying more than 20% of the houses in Dublin.
1903 – Theoretical Physicist Albert Einstein marries Mileva Maric.
1912 – German geophysicist Alfred Wegener first presents his theory of continental drift.
1919 – Theodore Roosevelt Jr. (Teddy,) the 26th president of the United States from 1901 to 1909 passed away in his sleep after suffering breathing problems the night before. A blood clot had traveled from his legs to his lungs. His last words were, ""Please put out that light, James" to his family servant James Amos.
1929 – Mother Teresa arrives in Calcutta, India, to begin her work among India's poorest and sick people.
1945 – Future US President George H. W. Bush marries Barbara Pierce at the First Presbyterian Church in Rye NY.
1946 – The first general election ever in Vietnam is held.
1969 – Norman Reedus, American actor, known for his role as Daryl on, "The Walking Dead," was born in  Hollywood, FL.
1070 – The album, "For The Good Times," by Ray Price was the #1 album.
1974 – Because of the oil crisis, daylight saving time commences nearly four months early in the United States.
1981 – The song, "Still Doin' Time," by  George Jones was #1 on the Hot Country Songs  Billboard Chart.
1984 – Kate McKinnon, American actress, comedian and Saturday Night Live cast member was born in Sea Cliff, NY.
1986 –  The #1 movie was, "Out of Africa," starring Robert Redford and Meryl Streep.
1990 –  The #1 movie was, "Born on the Fourth of July," starring Tom Cruise.
1994 – The song, "On Bended Knee," by Boyz II Men was the #1 song on the Hot 100 Billboard.
2001 – The US Congress certifies George W. Bush winner of 2000 presidential election.
2003 – The song, "Hey Ya!. " by  OutKast was the #1 song on the Hot 100 Billboard.
2017 – Tilikum, nicknamed, "Tilly," who was featured in CNN Films' 2013 documentary Blackfish, dies in captivity at SeaWorld from a bacterial infection.
 Back to January Holidays