Happy January 7th Everyone!
Every day of the year is full of funny holidays that you probably never even heard of! Check the list below to see if there is anything you'd like to celebrate or observe today.  Then keep on reading to learn all about today's Horoscope sign, Capricorn. And after that, on to fun some trivia for the day! Learn about the fun things such as celebrity birthdays, as well as the histrionic moments that happened on January 7th.
January 7th Holiday List
Everyday of the year is full of different types of holidays. Some are serious, some are funny, some just downright quirky. For example, who would of thought there was a holiday to celebrate farting? Well there is, and it's today. So look down the holiday list for the day and see what you are into. Will you be throwing a fruitcake around? Will you be tooting up a storm? Will you be ordering your favorite Bobblehead? Tell us in the comments below what you chose to celebrate or if you think today's holiday are just downright silly!
January 7th Holidays
January 7th's Horoscope Sign is Capricorn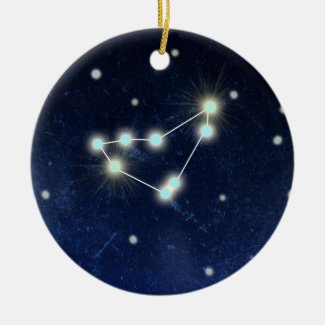 Time period:
 December 21 – January 20
Element
: Earth
Quality:
Cardinal
Ruling planet:
Saturn
Symbol:
Sea-Goat
Sign ruler:
Saturn, Uranus
Birthstone:
Garnet
Lucky Numbers:
4, 8, 13, 22
Personality Traits:
 Responsible, leaders, disciplined, independent,  loyal, stubborn, bossy, condescending.
Famous Capricorns:
 Tiger Woods, Stephen Hawking, Bradley Cooper, Jim Carrey, Elvis Presley, Isaac Newton, Muhammed Ali, Mel Gibson, Katie Couric, Rand Paul, Nicholas Cage.
January 7th Trivia
1608 – A fire destroys Jamestown, Virginia.
1610 – Galileo Galilei makes his first observation of the four Galilean moons: Ganymede, Callisto, Io and Europa.
1782 – The first American commercial bank, the Bank of North America, opens.
1894 – William Kennedy Dickson receives a patent for motion picture film.
1904 – The distress signal "CQD" is established but will be replaced two years later by "SOS".
1956 – David Caruso, American actor was born in NYC, NY.
1957 – Katie Couric, American journalist was born in Arlington County, VA.
1958 –  The song, "To Know HIm is to Love Him," by the Teddy Bears is the #1 song on the Hot 100 Billboards.
1963 – Rand Paul, United States Senator is born in Pittsburgh, PA.
1964 – Nicolas Cage, American actor was born in Long Beach, CA.
1971 – Horror, sci-fi and fantasy author Stephen King weds Tabitha Spruce, author and activist.
1980 – U.S. President Jimmy Carter authorizes legislation giving $1.5 billion in loans to bail  out the Chrysler Corporation.
1982 – The song, "Truly," by Lionel Richie was the #1 song on the Hot 100 Billboards.
1985 – Janet Jackson  divorces fellow R&B singer James DeBarge  only 4 months after getting married at 18 years old.
1995 = Actor-comedian Martin Lawrence marries former Miss Virginia USA Patricia Southall.
1999 – The Senate trial in the impeachment of U.S. President Bill Clinton begins.
2006 – Pop singer Pink marries motocross star Carey Hart at the Four Seasons Resort Costa Rica at Peninsula Papagayo in Guanacaste, Costa Rica.
2012 – Blue Ivy Carter, Jay-Z's daughter was born in NYC, NY.
2015 – Two gunmen commit mass murder at the offices of Charlie Hebdo in Paris, shooting twelve people execution style, and wounding eleven others
Back to January Holidays