January 8th Holidays
Happy January 8th to everyone! In case you didn't know, there are several fun and silly holidays to celebrate today! Look through the list and see if anything attracts your attention!
January 8th Horoscope Sign is Capricorn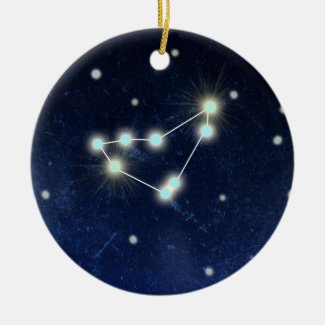 Time period:
 December 21 – January 20
Element
: Earth
Quality:
 Cardinal
Ruling planet: 
Saturn
Symbol:
 Sea-Goat
Sign ruler:
 Saturn, Uranus
Birthstone:
 Garnet
Lucky Numbers:
 4, 8, 13, 22
Personality Traits:
 Responsible, leaders, disciplined, independent,  loyal, stubborn, bossy, condescending.
Famous Capricorns:
 Tiger Woods, Stephen Hawking, Bradley Cooper, Jim Carrey, Elvis Presley, Isaac Newton, Muhammed Ali, Mel Gibson, Katie Couric, Rand Paul, Nicholas Cage.
.
What do these Celebrities have in Common

January 8th Trivia
1811 – An unsuccessful slave revolt is led by Charles Deslondes in St. Charles and St. James, Louisiana.
1828 – The Democratic Party of the United States is organized.
1835 – On this day the The United States national debt is zero for the only time.
1867 – African American men are granted the right to vote in Washington, D.C.
1877 – Crazy Horse and his warriors fight their last battle against the United States Cavalry at Wolf Mountain, Montana Territory.
1935 – Elvis Presley is born in  Tupelo, MS.
1942 – Stephen Hawking, Theoretical physicist is born in Oxford, United Kingdom.
1947 – David Bowie, English singer-songwriter was born in Brixton, London, United Kingdom.
1965 – The movie, "My Fair Lady," was #1.
1973 – Sean Paul, Jamaican recording artist was born in Kingston, Jamaica.
1973 – The song, "You're So Vain," by Carly Simon was the #1 song on the Billboard Charts.
1981 – A local farmer reports a UFO sighting in Trans-en-Provence, France, claimed to be "perhaps the most completely and carefully documented sighting of all time" after leaving burnt residue in a field.
1983 –  The song, "Maneater," by  Daryl Hall and John Oates was the #1 song in the Hot 100 Billboard.
1985 – The #1 movie was, "Beverly Hills Cop," starring Eddie Murphy.
1988 – The movie, "Three Men and a Baby," was the #1 movie.
1998 – Roseanne Barr files for divorce from 3rd husband Ben Thomas.
2002 -The song, "This is How you Remind Me," by Nickelback was the #1 song.
2002 – President George W. Bush signs into law the No Child Left Behind Act.
2016 – Joaquín Guzmán, widely regarded as the world's most powerful drug trafficker, is recaptured following his escape from a maximum security prison in Mexico.
2018 – Singer Ricky Martin reveals he has married Jwan Yosef.
2019 – Iran retaliates for attack on general by firing missiles at U.S. forces in Iraq.
2020 – Capitol Police officer, Brian D. Sicknick, who was on life support after pro-Trump riot dies. [CNN]
Back to January Holidays