January 9th Holidays
Look down the list of today's holidays and see if anything calls out to you! Have you ever taken a hot air balloon ride? Is it time to reserve one?
January 9th Horoscope Sign is Capricorn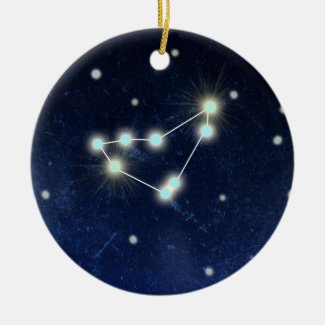 Time period:
 December 21 – January 20
Element
: Earth
Quality:
 Cardinal
Ruling planet: 
Saturn
Symbol:
 Sea-Goat
Sign ruler:
 Saturn, Uranus
Birthstone:
 Garnet
Lucky Numbers:
 4, 8, 13, 22
Personality Traits:
 Responsible, leaders, disciplined, independent,  loyal, stubborn, bossy, condescending.
Famous Capricorns:
 Tiger Woods, Stephen Hawking, Bradley Cooper, Jim Carrey, Elvis Presley, Isaac Newton, Muhammed Ali, Mel Gibson, Katie Couric, Rand Paul, Nicholas Cage.
January 9th Trivia
1788 – Connecticut becomes the fifth state to ratify the Constitution.
1913 – Richard Nixon, 37th U.S. President was born in Yorba Linda, CA.
1944 – Jimmy Page, Musician and guitarist of the band, Led Zeppelin, was born in Heston, Hounslow, United Kingdom.
1959 –  "The Chipmunk Song." by The Chipmunks With David Seville was the #1 song.
1965 – The song, "I Feel Fine," by The Beatles was the #1 song.
1967 – Dave Matthews, American-South African singer-songwriter was born in Johannesburg, South Africa.
1951 – Crystal Gayle, American country singer was born in Paintsville, KY.
1954 –  The song, "Mr Sandman," by The Chordettes was the #1 song played on the radio.
1982 – Catherine, Duchess of Cambridge was born in  Royal Berkshire Hospital.
1987 – The song, "Walk Like An Egyptian The Bangles," by The Bangles was the #1 song.
1989 – Nina Dobrev, Actress known for her roles as Elena Gilbert on the tv series, "The Vampire Diaries," was born in Sofia, Bulgaria.
1998 – Celine Dion's song, 'The Heart Must go On and On," was the #1 played song on the raido.
2007 – Apple CEO Steve Jobs introduces the original iPhone at a Macworld keynote in San Francisco.
2020 – Australian fires continue to spread leaving 27 dead and over 2,000 home destroyed.
Back to January Holidays