March 10th Holidays
Festival of Life in the Cracks Day

Histotechnology Professionals Day
International Bagpipe Day
International Day of Awesomeness
Landline Telephone Day
Mario Day
Nametag Day
National Blueberry Popover Day
Pack Your Lunch Day
Salvation Army Day
 US Paper Money Day
March 10th Horoscope Sign is Pisces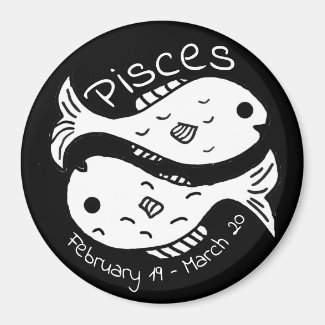 Time period: February 19 – March 20
Element: Water
Quality: Mutable
Ruling planet: Neptune
Symbol: Fish
Sign ruler: Neptune, Jupiter
Colors: Mauve, Lilac, Purple, Violet, Sea green
Best Partner Compatibility: Virgo, Taurus
Lucky Numbers: 3, 9, 12, 15, 18, 24
Traits: Emphatic, sensitive, truthful, compassionate, artistic, musical, spiritual. Also can be sad, a martyr, too trusting.
March 10th Trivia
History, famous birthdays, wedding, historical events that happened on March 10th.
If you were born on March 10th your Zodiac sign is a Pisces.
483 – Pope Simplicius died.
1863 – Prince of Wales, Albert Edward  married Princess Alexandra of Denmark  at  Windsor Castle in St. George's chapel.
1814 – Emperor Napoleon I is defeated at the Battle of Laon in France.
1940 – Chuck Norris, American martial artist was born in, Ryan, OK.
1977 – Astronomers discover the rings of Uranus.
1957 – Osama bin Laden, Saudi Arabian terrorist, founded al-Qaeda is born.
1958 – Sharon Stone, American actress and producer is born in Meadville, PA.
1966 –  Dutch Crown Princess Beatrix  married German aristocrat Claus von Amsberg in Amsterdam.
1984 – Olivia Wilde, Actress was born in New York City, NY.
1998 – Lloyd Bridges, American actor and director dies.
1977 – Robin Thicke, American singer is born in Los Angeles, CA.
1983 – Carrie Underwood, Country American singer-songwriter was born in Muskogee, OK.
1983 – The #1 movie was, "Tootsie," starring Dustin Hoffman.
1984 – The #1  movie was, "Splash," starring Tom Hanks, Daryl Hannah, John Candy and Eugene Levy.
1985 – The #1 song on the Hot 100 Billboard was, "Can't Fight This Feeling," by  REO Speedwagon.
1987 – Liu Shishi, Chinese actress and ballerina is born.
1995 – The #1 song on the Mainstream Rock Billboard was, "Better Man," by Pearl Jam.
2000 – Country singer Vince Gill married christian pop singer Amy Grant in Nashville, Tennessee.
2001 – The #1 song on the Mainstream Top 40 was, "Angel," by  Shaggy Featuring Rayvon.
2006 – The Mars Reconnaissance Orbiter arrives at Mars.
2016 – Women earn on average 79 percent of what men make in the U.S.
2017 – Pope expresses openness to letting married men serve as priests.
2018 – The #1 song on the Adult Top 40 Billboard was, "Perfect," by Ed Sheeran.