Happy March 12th! 
Welcome to Time for the Holidays! We hope you enjoy reading about all of today's holidays, horoscope and history!
March 12th Holiday List
So today is a multitude of holidays! Pick a couple to celebrate. You could start by grabbing some Girl Scout Cookies
 and sit down with your favorite Alfred Hitchcock Collection
 and blog away!
Alfred Hitchcock Movies
Order your Girl Scout Cookies Here!
March 12th Horoscope Sign is Pisces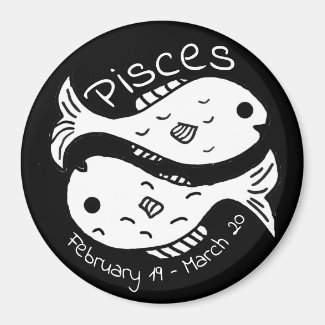 Time period: February 19 – March 20
Element: Water
Quality: Mutable
Ruling planet: Neptune
Symbol: Fish
Sign ruler: Neptune, Jupiter
Colors: Mauve, Lilac, Purple, Violet, Sea green
Best Partner Compatibility: Virgo, Taurus
Lucky Numbers: 3, 9, 12, 15, 18, 24
Traits: Emphatic, sensitive, truthful, compassionate, artistic, musical, spiritual. Also can be sad, a martyr, too trusting.
March 12th History
Here is a collection of random facts about things that have happened on March 12th. If you know of something we missed, please place it in the comments below!
1881 – Andrew Watson makes his Scotland debut as the world's first black international football player and captain.
1894 – Coca-Cola is bottled and sold for the first time in Vicksburg, Mississippi, by local soda fountain operator Joseph A. Biedenharn.
1934 – The #1 movie was, "It Happened One Night," starring Clark Gable, Claudette Colbert and Walter Connolly.
1946 – Liza Minnelli, American actress was born in Hollywood, Los Angeles, CA.
1953 – The #1 movie was, "Peter Pan."
1963 – The #1 movie was, "How the West was Won," starring Carroll Baker, Lee J. Cobb, Carolyn Jones, Karl Malden, Gregory Peck, Henry Fonda, James Stewart, John Wayne, Eli Wallach.
1966 – The #1 song was, "The Ballad Of The Green Berets," by  SSgt Barry Sadler.
1969 – 1969 – Jake Tapper, American journalist and author was born in New York City, New York.
1973 – The #1 movie was, "Tom Sawyer."
1973 – The #1 song on the Hot 100 Billboard was, "Killing Me Softly With His Song," by  Roberta Flack.
1984 – The #1 song on the Hot 100 Billboard was, "Jump," by Van Halen.
1988 – The #1 movie was, "Good Morning, Vietnam," starring Robin Williams.
1994 – The #1 song on the Hot 100 Billboard was, "The Sign," by  Ace Of Base.
1994 – The Church of England ordains its first female priests.
2002 – The #1 song on the Adult Top 40 Billboard was, "Wherever You Will Go," by  The Calling.
2009 – Financier Bernard Madoff pleads guilty in New York to scamming $18 billion, the largest in Wall Street's history.
2014 – A gas explosion in the New York City neighborhood of East Harlem kills eight and injures 70 others.
2014 – The #1 movie was, "Mr. Peabody & Sherman."