Happy March 20th everyone!
Scroll down the page to see what holidays fall on March 20th. Then scroll further to see fun birthdays, facts and trivia!
March 20th Holidays
Extraterrestrial Abduction Day
Atheist Pride Day
Bibliomania Day
UN French language day
Great American Meatout Day
International Day of Happiness
National Bock Beer Day
National Kiss Your Fiancé Day
National Native HIV/AIDS Awareness Day
National Ravioli Day
Won't You Be My Neighbor Day
World Day of Theater for Children and Young People
World Sparrow Day
Support HIV/Aids awareness by wearing  Awareness Clothing!
March 20th Horoscope Sign is Pisces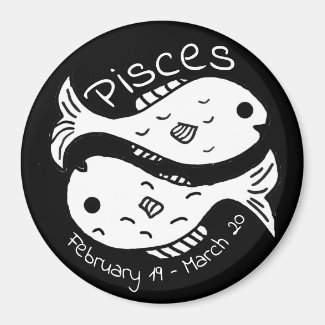 Time period: February 19 – March 20
Element: Water
Quality: Mutable
Ruling planet: Neptune
Symbol: Fish
Sign ruler: Neptune, Jupiter
Colors: Mauve, Lilac, Purple, Violet, Sea green
Best Partner Compatibility: Virgo, Taurus
Lucky Numbers: 3, 9, 12, 15, 18, 24
Traits: Emphatic, sensitive, truthful, compassionate, artistic, musical, spiritual. Also can be sad, a martyr, too trusting.

March 20th Trivia
1852 – Uncle Tom's Cabin Harriet Beecher Stowe's novel is published in book form. It became the first American novel to sell 1,000,000 copies.
1897 – The first comic book The Yellow Kid, by Richard Felton Outcault, is released.
1899 – First Woman Executed in the Electric Chair Martha M. Place is executed for the murder of her stepdaughter.
1907-  Typhoid Mary, real name  Mary Mallon is apprehended in New York. She was suspected of causing 53 cases of the disease while working as a cook.
1922 – Carl Reiner American actor, writer is born.
1928 – Fred M. Rogers aka Mr Rogers, American Emmy-winning children's entertainer. TV: Mr. Rogers' Neighborhood is born.
1950 – William Hurt American Oscar-winning actor is born.
1957 – Spike Lee (Shelton Jackson Lee), American actor, director is born.
1958 -Holly Hunter American Oscar-winning actress is born.

1969 – 

The Beatles 

John Lennon and Yoko Ono get married. 

1987 – The first AIDS Drug AZT is approved by the FDA.
2017 – The House Intelligence Committee on Monday is scheduled to hold a hearing on Russia's alleged attempt to interfere in the 2016 presidential election.
2020 – Kenny Rogers, Famed country singer, passes away at 81 of natural causes. [Fox News]
2020 – Coronavirus continues to spread around the world, so far killing over 11,000 people. [News Europe]
2020 – Illinois, New York and California all call a "lock down" to protect people from the Coronavirus. [AP]