March 27th Holidays
 Celebrate Exchange Day
 National Joe Day
 National Spanish Paella Day
 Quirky Country Music Song Titles Day
World Theatre Day
March 27th Horoscope Sign is Aries
Time period: March 21 – April 19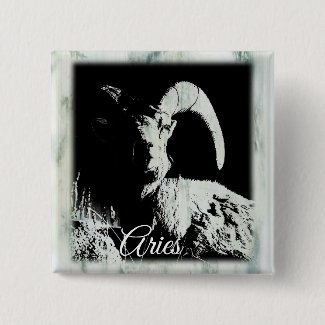 Birthstones:
Topaz, Aquamarine, Jasper, Heliotrope, Diamond
Spirit Color: Red
Flower: Thistle & honeysuckle
Romantic Compatibility: Sagittarius
Traits: Independent, passionate, competitive, perfectionists, honest, energetic, sexy but can be closed minded, uncompromising and honest to a fault.
March  27th Trivia
1845 – Wilhelm Röntgen German physicist, Nobel Prize laureate was born.
1962 – The #1 movie was, "Sweet Bird of Youth."
1963 – Quentin Tarantino American director, screenwriter, producer was born in  Knoxville, TN.
1970 = Mariah Carey American singer-songwriter was born in Huntington, NY.
1971 – The #1 song on the Adult Contemporary Billboard was, "(Where Do I Begin) Love Story," by  Andy Williams.
1976 = Fergie Duhamel, (Fergie), an American singer, songwriter was born in Hacienda Heights, CA.
1977 – The worst air crash in history occurs in Tenerife, Spain when 583 people died when  2 Boeing 747 aircraft collided on the runway.
1978 – The #1 movie was, "Gray Lady Down."
1984 – The #1 movie was, "Police Academy."
1985 – The #1 song on the Hot 100 Billboard was, "Can't Fight This Feeling," by  REO Speedwagon.
1993 – The #1 song on the Hot Country Songs Billboard was, "Heartland," by George Strait.
2002 – Passover massacre: A Palestinian suicide bomber kills 29 people at a Passover seder in Netanya, Israel.
2002 – Nanterre massacre: In Nanterre, France, a gunman opens fire at the end of a town council meeting, resulting in the deaths of eight councilors; 19 other people are injured.
2005 – The #1 song on the Adult Top 40 was, "Boulevard Of Broken Dreams," by  Green Day.
2006 – The #1 movie was, "Ice Age: The Meltdown."
2014 – Philippines signs a peace accord with the largest Muslim rebel group, the Moro Islamic Liberation Front, ending decades of conflict.
2017 – U.S. airstrike in southeast Afghanistan has killed an al Qaeda leader, Qari Yasin, who was believed to have been behind a 2008 suicide truck bombing that killed more than 50 people at a Marriott hotel in Pakistan,
2018 – Wisconsin students hold 50-mile protest march against gun violence.
Personalized Easter Cards & Stickers