March 31st Holidays
There are reasons to celebrate everyday! Some reasons are silly or quirky and some are serious  days for reflection. Either way, check out the list of today's celebrations!
 César Chávez Day
Dance Marathon Day
 Eiffel Tower Day
National "She's Funny That Way" Day
National Bunsen Burner Day
 National Clams on the Half Shell Day
 National Crayola Crayon Day
National Farm Workers Day
National Tater Day
Terri's Day
World Backup Day
March 30th Horoscope Sign is Aries
Time period: March 21 – April 19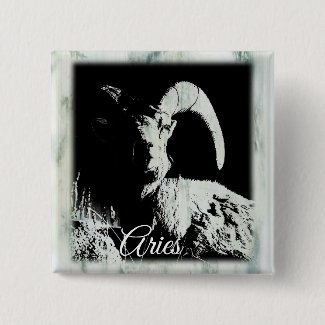 Birthstones:
Topaz, Aquamarine, Jasper, Heliotrope, Diamond
Spirit Color: Red
Flower: Thistle & honeysuckle
Romantic Compatibility: Sagittarius
Traits: Independent, passionate, competitive, perfectionists, honest, energetic, sexy but can be closed minded, uncompromising and honest to a fault.
March 31st Trivia
1870 – First black man to vote under the 15th Amendment Thomas Peterson-Mundy in a Perth Amboy, New Jersey special election for a city charter. 
1889 – The Eiffel Tower is opened to the public. At 984 ft. it was the tallest man-made structure in the world.
1923 – First Dance Marathon The marathon begins in New York City's Audubon Ballroom. Alma Cummings won after six partners and 27 hours of continuous dancing.
1927 – César Chávez d. 1993 Mexican-American labor leader, activist. Founder of the National Farm Workers Association was born.

1943 – 

Christopher Walken 

American Oscar-winning actor was born in Astoria, New York, NY.

1934 – Shirley Jones American Oscar-winning actress from The Partridge Family (the mom) was born.
1945 – Gabe Kaplan American actor. TV: Welcome Back, Kotter was born.
1948 – Albert Gore, Jr 45th U.S. Vice-President (1993-2001) and proponent for the fight against global warming was born. 
1948 – Rhea Perlman American Emmy-winning actress. TV: Cheers  was born.
1955 – Angus Young Scottish-born rock guitarist with AC/DC was born.
1966 – Luna 10 The space probe is launched by the Soviet Union. It would become the first probe to enter the moon's orbit.
1967 – Jimi Hendrix The legendary musician lights his guitar on fire in concert for the first time, during a performance at London's Finsbury Park.
1980 – Jesse Owens, American track star. He won four gold medals in the 1936 Olympics   passes away.
1984 – Ronald Clark O'Bryan is executed for the 1974 Halloween killing of his 8-year-old son. He fed his son poisoned candy in order to collect his life insurance.
1993 – Actor Brandon Lee is killed while filming his death scene in the movie The Crow, when a prop gun accidentally fires a real bullet.
1995 – Selena  Mexican-American singer, was murdered by the president of her fan club.
2005 – Terri Schiavo –  American medical case. After suffering a cardiac arrest in 1990 that left her brain damaged, a major legal battle ensued over the right of her husband to have her feeding tube removed. It was eventually removed, resulting in her death 13 days later.
2017 – Gilbert Baker b. 1951 American artist, gay rights activist. He designed the Rainbow Flag (1978), known as the gay pride flag passes away.
2020 – CNN anchor, Chris Cuomo announces he has tested positive for Covid-19.