March 6th Holiday List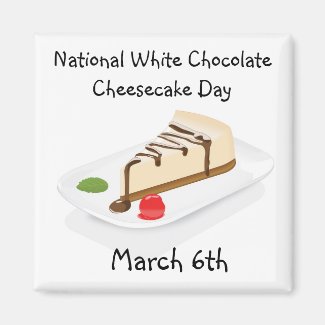 National White Chocolate Cheesecake Day
March 6th Horoscope Sign is Pisces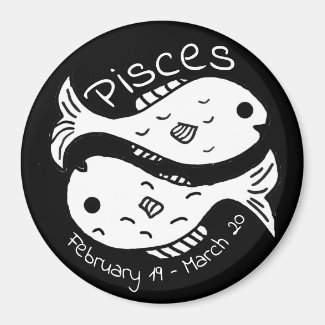 Time period: February 19 – March 20
Element: Water
Quality: Mutable
Ruling planet: Neptune
Symbol: Fish
Sign ruler: Neptune, Jupiter
Colors: Mauve, Lilac, Purple, Violet, Sea green
Best Partner Compatibility: Virgo, Taurus
Lucky Numbers: 3, 9, 12, 15, 18, 24
Traits: Emphatic, sensitive, truthful, compassionate, artistic, musical, spiritual. Also can be sad, a martyr, too trusting.
March 6th Trivia
1947 – Rob Reiner, American actor was born in The Bronx, New York City, NY.
1950 – The #1 movie was, "Cinderella."
1962 – the #1 movie was, "State Fair."
1963 – The #1 song on the Adult Contemporary Billboard was, " Rhythm Of The Rain," by   The Cascades.
1965 – Premier Tom Playford of South Australia loses power after 27 years in office.
1972 – Shaquille O'Neal, American basketball player was born in  Newark, NJ.
1979 – The #1 movie was, "The Deer Hunter."
1981 – The #1 song on the Hot 100 Billboard was, "I love a Rainy Night," by Eddie Rabbit.
1986 – The #1 song on the Hot 100 Billboard was, "Kyrie," by  Mr. Mister.
1992 – The #1 movie was, "Wayne's World," starring Michael Myers and Dana Carvey.
1993 – Lou Gehrig's Disease; Discovery of a Gene May Speed Treatment. [Source]
2005 – The #1 song on the Adult Top 40 Billboard was, "Boulevard Of Broken Dreams," by Green Day.
2016 – Peyton Manning reportedly retires from the NFL.
2016 – In the long, scathing note, C.K. urges Republican voters to choose a different candidate, calling Trump a "cancer."
2016 – At the caucuses . Hillary Clinton wins Louisiana; Bernie Sanders takes Kansas, Nebraska. Trump wins Louisiana and Kentucky; Cruz takes Kansas, Maine.
2016 – Nancy Reagan, American film actress and the wife of Ronald Reagan, the 40th President of the United States, passed away today.
2016 – The #1 movie was, "Zootopia."
2017 – Newspapers report North Korea fires missiles into Sea of Japan.