Happy March 8th Everyone!
March 8th Holidays
Today we celebrate women. There are many ways to support these holidays, you could purchase a book Book from a Woman Author here.
 You could take the pledge to accelerate gender parity.
March 8th Horoscope Sign is Pisces
Time period: February 19 – March 20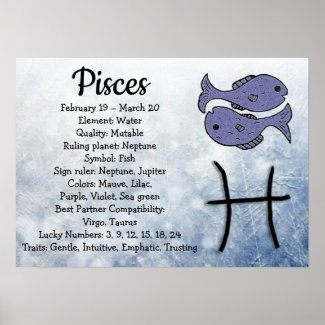 Element: Water
Quality: Mutable
Ruling planet: Neptune
Symbol: Fish
Sign ruler: Neptune, Jupiter
Colors: Mauve, Lilac, Purple, Violet, Sea green
Best Partner Compatibility: Virgo, Taurus
Lucky Numbers: 3, 9, 12, 15, 18, 24
Traits: Emphatic, sensitive, truthful, compassionate, artistic, musical, spiritual. Also can be sad, a martyr, too trusting.
March 8th History 
1495 – John of God, Portuguese friar and saint
1775 – An anonymous writer, thought by some to be Thomas Paine, publishes "African Slavery in America", the first article in the American colonies calling for the emancipation of slaves and the abolition of slavery. 
1817 – The New York Stock Exchange was founded.
1917 – International Women's Day protests in St. Petersburg mark the beginning of the February Revolution.
1924 – A mine disaster kills 172 coal miners near Castle Gate, Utah.
1952 – The #1 movie was, "Sailor Beware," starring Dean Martin and Jerry Lewis.
1959 – The #1 song on the Hot 100 Billboard was, "Venus," by  Frankie Avalon.
1966 – The #1 song on the Hot 100 Billboard was, "The Ballad Of The Green Berets,' by  SSgt Barry Sadler.
1966 – The #1 movie was, "Johnny Reno."
1970 – The #1 movie was, "Airport."
1971 – The Fight of the Century between Joe Frazier and Muhammad Ali commences. Frazier wins in 15 rounds via unanimous decision.
1973 – The #1 song on the Hot 100 Billboard was, "Killing Me Softly With His Song," by Roberta Flack.
1976 – Freddie Prinze Jr., American actor was born in Los Angeles, CA.
1982 – Kat Von D, Tattoo artist was born in Montemorelos, Mexico.
1985 – The #1 song on the Hot 100 Billboard was, "Make It Big," by  Wham!.
The #1 movie was, "Lethal Weapon," starring Mel Gibson.
2002 – The #1 movie was, "Time Machine."
2006 – The #1 song on the Adult Top 40 Billboard was, "You're Beautiful," by James Blunt.
2008 – The #1 song on the Hot 100 Billboard was, "God's Plan," by Drake.
2011 – The #1 movie was, "Battle: Los Angeles."