March 9th Holidays
March 9th Horoscope Sign is Pisces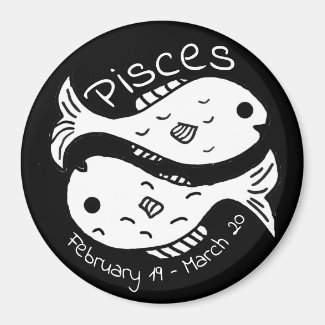 Time period: February 19 – March 20
Element: Water
Quality: Mutable
Ruling planet: Neptune
Symbol: Fish
Sign ruler: Neptune, Jupiter
Colors: Mauve, Lilac, Purple, Violet, Sea green
Best Partner Compatibility: Virgo, Taurus
Lucky Numbers: 3, 9, 12, 15, 18, 24
Traits: Emphatic, sensitive, truthful, compassionate, artistic, musical, spiritual. Also can be sad, a martyr, too trusting.
March 9th Trivia
March 9 is the 68th day of the year.
March 9th zodiac sign is Pisces.
141 BC – Liu Che, posthumously known as Emperor Wu of Han, assumes the throne over the Han dynasty of China.
1753 – Jean-Baptiste Kléber, French general was born.
1935 – The #1 movie was, "Imitation of Life," starring Warren William, Ned Sparks, Alan Hale, Henry Armetta, Wyndham Standing.
1946 – The #1 movie was, "Road to Utopia," starring  Bing Crosby, Bing Crosby, Bob Hope, Dorothy Lamour, Hillary Brooke. .
1954 – The #1 movie was, "The Long, Long Trailer," starring Lucille Ball and Desi Arnez.
1959 – The Barbie doll makes its debut at the American International Toy Fair in New York.
1960 – Dr. Belding Hibbard Scribner implants for the first time a shunt he invented into a patient, which allows the patient to receive hemodialysis on a regular basis.
1960 – Finn Carter, American actress and photographer was born.
1961 – Sputnik 9 successfully launches, carrying a human dummy nicknamed Ivan Ivanovich, and demonstrating that Soviet Union was ready to begin human spaceflight.
1961 – The #1 song on the Hot 100 Billboard was, "Pony Time," by  Chubby Checker.
1962 – The #1 movie was, "State Fair."
1971 – Emmanuel Lewis, American actor was born.
The #1 movie was, "Airport 77."
1978 – The #1 song on the Hot 100 Billboard was, "(Love Is) Thicker Than Water," by  Andy Gibb.
1982 – The #1 movie was, "Richard Pryor: Live on the Sunset Strip.".
1984 – The #1 song on the Hot 100 Billboard was, "Jump," by  Van Halen.
1986 – Brittany Snow, American actress and producer was born.
1987 – Bow Wow, American rapper, actor, and television host was born in Columbus, OH.
1995 – The #1 movie was, "Outbreak," starring Dustin Hoffman.
1996 – The #1 song on the Adult Top 40 Billboard was, "One Sweet Day," by Mariah Carey & Boyz II Men.
2009 – The #1 movie was, "Race to Witch Mountain," starring The Rock.
2011 – The Space Shuttle Discovery made its final landing after 39 flights.
2018 – The #1 song was, "God's Plan," by Drake.