Happy May 11th!
Here is a fun page full of random information, history and other fun facts about May 11th!

May 11th Holidays
Welcome to Time for the Holidays where we bring the mostly unknown daily holidays to you! What mysterious holidays fall on today, May 11th? 
 Eat What You Want Day
Hostess Cupcake Day
 National Twilight Zone Day
All About May 11th Video
May 11th Zodiac Sign is Taurus
Taurus is the second astrological sign in the present zodiac. The Sun is in the sign of Taurus.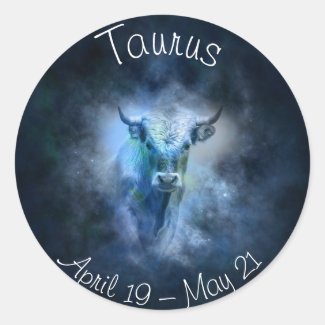 Time period: April 20 – May 21
Element: Earth
Ruling planet: Venus
Symbol: Bull
Zodiac quality: Fixed
Birthstones: Emerald, Diamond, Sapphire, Garnet, Rose quartz
Famous Tauruses: Dwayne Johnson, Queen Elizabeth II, Megan Fox, George Clooney, Adele, Mark Zuckerberg, Shakespeare, David Beckham, Princess Charlotte of Cambridge
May 11th Trivia
1659 –  Celebrating Christmas was made illegal in Massachusetts. The Puritans associated such celebrations with paganism and idolatry. Violators were fined. This remained in effect until 1681.
1811 – Chang and Eng Bunker Siamese-born American twins joined at the chest were born.
1852 – Charles Warren Fairbanks,  26th U.S. Vice-President (1905-09, under President Theodore Roosevelt), U.S. Senator (1897-1905, Indiana).
1858 – Minnesota becomes the 32nd state.
1888 – Irving Berlin, songwriter. who wrote God Bless America and White Christmas was born.
1904 – Salvador Dali, Spanish artist, was born.
1930 – The Adler Planetarium and Astronomical Museum of Chicago opens.
1946 – Surgeon Robert Jarvik  was born, he was known for performing the first successful implant of a permanent artificial heart (1982) into Dr. Barney Clark.
1963 – The #1 song was, "Puff (The Magic Dragon)," by Peter, Paul & Mary.
1981 – Bob Marley  Jamaican reggae singer died from cancer at 36 years old at University of Miami Hospital, Miami, FL.
1992 – David Letterman's stalker, Margaret Ray is arrested for the 7th time after trespassing on Letterman's property. She had previously been arrested for breaking into his home, sleeping in his bedroom, and stealing his Porsche.
1992 – Burdena Pasenelli became the first woman to head the field office in Anchorage, Alaska.
1993 – Andrew Gobea was born and became the  first newborn to receive gene therapy, which he was given four days after his birth. His genes were altered to correct ADA enzyme deficiency.
2019 – Jerry and Gene Jones announced a $7.5 million dollar donation to build a Hope Lodge facility in Dallas that will offer cancer patients a free place to stay when they must travel for treatment to any of the area's premier medical centers.
2019 – Giuliani says he's going to Ukraine to meddle in probes in hopes of helping Trump and to start investigations on Joe Biden but then ends up cancelling trip.
2019 – Alyssa Milano calls for sex strike to protest abortion bans.
2019 – Landmark UN plastic waste pact gets approved by 187 countries, but not by US
Listen to the Lyme Disease Summit Here