May 12th is Fibromyalgia Awareness Day
May 12th is a day to learn more about a painful condition called, Fibromyalgia or to support someone you know who has it.
Fibromyalgia is  a painful condition that mostly affects the muscles and soft tissue in your body.
Symptoms of Fibromyalgia
Chronic muscle pain throughout the body (usually will not respond to over the counter

meds)

Severe fatigue
Anxiety or Depression
Sleep issues (insomnia or oversleeping but waking up still tired)
Painful tender points or trigger point
Brain Fog (memory issues and general confusion)
Reduces ability for physical activities
Headaches
Stiffness upon waking or sitting in one position too long
Sensitivity to sounds, light, foods, smells, temperature chnge, medication and certain foods
(This is just a short general list of symptoms, see links posted before for full list.)
There is no known cause although some have linked Fibromyalgia to Lyme Disease and Epstein Barr Virus and other bacterial infections in some cases.
Learn more at: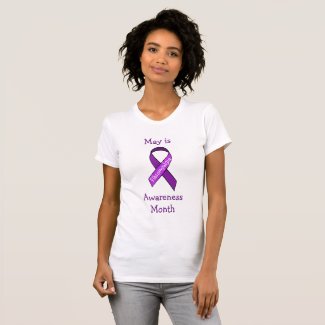 To find good links to support groups, online support groups, books, websites and blogs visit:Invisible Illness: Fibromyalgia
Fibromyalgia Books
Fibro Awareness Items
Also See: