All About May 15th
Holidays, Horoscope and History
Welcome to Time for the Holidays! Here is a page full of everything you need to know about May 15th! If it's your birthday, then Happy Birthday! If you are just curious about today then scroll on down the page to learn about today's historical events, celebrity birthdays, #1 songs and movies, horoscope information and much more!

May 15th Holidays, Observances and Awareness Days
Are you wondering what today is celebrated for? Well everyday has holidays or observances to celebrate or be aware of. Some may be fun or silly and others educational and of important matters. Please check out our daily holiday list for today and see if there is anything you would like to learn about.
 Dinosaur Day
HG Awareness Day
 International Conscientious Objectors Day
International Day of Families
International MPS Awareness Day
National Chocolate Chip Day
National Safety Dose Day
National Tuberous Sclerosis Day
 Nylon Stockings Day
 Peace Officers Memorial Day
 Today is "Relive Your Past By Listening to the First Music You Ever Bought No Matter What It Was No Excuses 
Straw Hat Day
May 15th Zodiac Sign is Taurus
Taurus is the second astrological sign in the present zodiac. The Sun is in the sign of Taurus.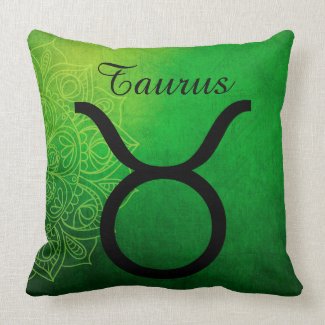 Time period: April 20 – May 21
Element:
 Earth
Ruling planet:
 Venus
Symbol:
 Bull
Zodiac quality:
 Fixed
Birthstones
: Emerald, Diamond, Sapphire, Garnet, Rose quartz
Traits: Responsible, sensible, honest, stable, devoted, but also can be stubborn, possessive and uncompromising.
Famous Tauruses:
 Dwayne Johnson, Queen Elizabeth II, Megan Fox, George Clooney, Adele, Mark Zuckerberg, Shakespeare, David Beckham, Princess Charlotte of Cambridge
Short Video about May 15th
Historical Events that happened on May 15
884 – Marinus I ends his reign as Catholic Pope.
1252 – Pope Innocent IV issues the papal bull ad exstirpanda, which authorizes, but also limits, the torture of heretics in the Medieval Inquisition.
1525 – The battle of Frankenhausen: German peasant army surrounded, 5,000 slaughtered which ends the peasants' uprising.
1902 – Lyman Gilmore is 1st person to fly a powered craft but all records of his claim were lost in a 1935 hangar fire.
1944 – 14,000 Jews of Munkacs, Hungary were deported to Auschwitz.
1963 – Peter, Paul and Mary win a Grammy for

Ethnic or Traditional Folk Recording.

1969 – Emmitt Smith the Dallas Cowboys running back who retired with an NFL-record 18,355 rushing yards was born today in Pensacola, Fl.
1974 – Mail truck terrorists take school in Maalot, 30 killed.
1982 – The #1 movie was, "Conan the Barbarian," starring Arnold Schwarzenegger, James Earl Jones.
1983 – The song, "Beat It," by Michael Jackson was the #1 song on the Hot 100 Billboard. 
1995 – China performs nuclear test at Lop Nor PRC.
2012 – France swears in Francois Hollande, it's  24th President.
2012 – U.S. scientists develop a device that can generate electricity from genetically-engineered viruses; these piezoelectric materials are a step toward the development of personal power generators.
2014 – A German company named, "Linde" began constructing a facility to convert wind power to hydrogen; in efforts to increase reliance on renewable energy sources.
2015 – Google began testing self-driving cars on the streets of Mountain View, California.
2017 – The New York Times writes an article titled, "Trump's Madness Invites Mutiny."