All About May 1st
Thank you for stopping by Time for the Holidays! Here is a page full of facts about May 1st. We collected famous birthdays, historical facts, horoscope information and lots of fun random trivia!
May 1st Holidays
Here is a fun list of holidays that are honored today, most of which you probably have not even heard of! Some might be fun and quirky while others are more serious for awareness. Find something that you can relate to and celebrate today!
May 1st Zodiac
Taurus is the second astrological sign in the present zodiac. The Sun is in the sign of Taurus.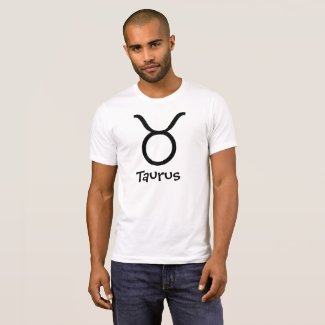 Time period: April 20 – May 21
Element: Earth
Ruling planet: Venus
Symbol: Bull
Zodiac quality: Fixed
Birthstones: Emerald, Diamond, Sapphire, Garnet, Rose quartz
Famous Tauruses: Dwayne Johnson, Queen Elizabeth II, Megan Fox, George Clooney, Adele, Mark Zuckerberg, Shakespeare, David Beckham, Princess Charlotte of Cambridge
A Video all about May 1st
May 1st Trivia
524 – King Sigismund of Burgundy is executed at Orléans after an 8-year reign and is succeeded by his brother Godomar. [Wiki]
1778 – The Battle of Crooked Billet begins in Hatboro, Pennsylvania. [Wiki]
1851 – Queen Victoria opens The Great Exhibition at The Crystal Palace in London. [Wiki]
1863 – The Battle of Chancellorsville begins in the American Civil War. [Wiki]
1884 – Proclamation of the demand for eight-hour workday in the United States. [Wiki]
1930 – The dwarf planet Pluto is officially named. [Wiki]
1931 – The Empire State Building is dedicated in New York City. [Wiki]
1933 – The #1 movie was, "Cavalcade."
1956 – The polio vaccine developed by Jonas Salk is made available to the public. [Wiki]
1962 – The #1 song on the Adult Contemporary Billboard  was, "Stranger On The Shore," by Mr. Acker Bilk.
1962 – The #1 movie was, "The Man Who Shot Liberty Valance."
1967 – Tim Mcgraw, country singer was born in Delhi, LA.
1980 – The #1 movie was, "Coal Miner's Daughter," starring Sissy Spacek, a movie about the life of Loretta Lynn.
1984 – The #1 song on the Hot 100 Billboard was, "Against All Odds," by Phil Collins.
1987 – Pope John Paul II beatifies Edith Stein, a Jewish-born Carmelite nun who was gassed in the Nazi concentration camp at Auschwitz. [Wiki]
1989 – Disney-MGM Studios opens at Walt Disney World near Orlando, Florida. [Wiki]
1999 – The body of British climber George Mallory is found on Mount Everest, 75 years after his disappearance in 1924. [Wiki]
2009 – Same-sex marriage is legalized in Sweden. [Wiki]
2017 – President Donald Trump on Friday proclaimed May 1 as 'Loyalty Day' as a way to "recognize and reaffirm our allegiance to the principles" upon which America was built and express pride in those ideals, according to a release of the proclamation from the White House. [source]