May 24th Holidays, Observances and Trivia
May 24th is full of a lot of quirky, silly and fun holidays. So read through the list and see if anything below makes you want to celebrate today! Then scroll down and see what has happened throughout history on May 24th.
Fun Memes to Share!
May 24th Zodiac
Gemini is the third astrological sign in the zodiac, originating from the constellation of Gemini.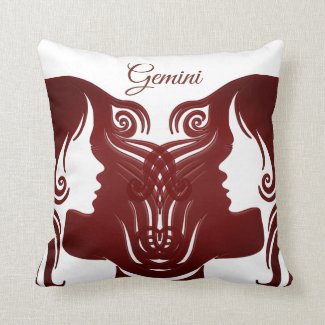 Time period: May 21 – June 21
Element: Air
Ruling planet: Mercury
Symbol: Twins
Zodiac quality: Mutable
Color: Light-Green, Yellow
Lucky Numbers: 5, 7, 14, 23
Personality Traits:
Strengths: Gentle, affectionate, curious, adaptable, ability to learn quickly and exchange ideas.
Geminis like books and talking a lot and going on trips.
Weaknesses:  Geminis have a nervous energy, they can be inconsistent and have a hard time making up their mind. They don't like routines, they get bored easy and they love being spontaneous.
Famous Geminis:  Johnny Depp, Angelina Joli, Marilyn Monroe, John F. Kennedy, Naomi Cambell, Donald Trump, Kanye West, Tupac Shakir, Prince, North West, Morgan Freeman, Paul  McCartney, Clint Eastwood, Mark Wahlberg, Natalie Portman, Nicole Kidman, Helena Bonham Carter, Lauryn Hill, Judy Garland, Venus Williams, John Wayne, Shia LaBeouf, Micheal J. Fox, Che Guevara, Tim Allen, Rafael Nadal. Vincent Price, Elizabeth Hurley, Bob Hope, Ralph Waldo Emerson, Zachary Quinto, Annette Bening, Greg Kinnear, Greg Kinnear, Anne Heche.
A short Video all about May 24th
May 24th Trivia
1819- Queen Victoria of the United Kingdom was born.
1830 – "Mary Had a Little Lamb" by Sarah Josepha Hale is published.
1883 – The Brooklyn Bridge in New York City is opened to traffic after 14 years of construction.
1961 – American civil rights movement: Freedom Riders are arrested in Jackson, Mississippi, for "disturbing the peace" after disembarking from their bus.
1941- Bob Dylan American singer-songwriter, and guitarist was born.
1945- Priscilla Presley Elvis's wife, American actress and  businesswoman was born.
1964 – The #1 song on the Hot Country Songs Billboard was, "My Heart Skips A Beat." by Buck Owens.
1970- Engineers begin drilling the world's deepest hole called The Kola Superdeep.
1974- Duke Ellington. American pianist, composer, bandleader passed away.
1958 – The #1 movie was, "Gigi," starring Leslie Caron, Maurice Chevalier, Louis Jourdan, Hermione Gingold, Eva Gabor.
1980 – The #1 movie was," The Empire Strikes Back."
1986 – The #1 song on the Hot 100 Billboard was, "Greatest Love Of All," by Whitney Houston.
2001- 23 die in the Jerusalem wedding hall disaster where guests fell through a third story floor.
2002 – Russia and the United States sign the Moscow Treaty.
2009 – The #1 movie was, "Night at the Museum: Battle of the Smithsonian," starring Ben Stiller.
2018 – The #1 song on the Top 40 Billboard was, "The Middle," by Zedd, Maren Morris & Grey.
2019 – Robert Mueller testifies about Trump and the Russian interference before the House Judiciary Committee in the morning and the House Intelligence Committee in the afternoon.
2020 – Andrew Cuomo continues to be aired daily giving his New York briefings about Coronavirus.