May 25th Holidays, Observances and Trivia
Thank you for stopping by Time for the Holidays! We are happy to let you know what holidays fall on today, May 25th! See if there is anything you'd like to celebrate today! Then scroll down and check out all the interesting events that have happened throughout history on May 25th.
May 25th Zodiac
Gemini is the third astrological sign in the zodiac, originating from the constellation of Gemini.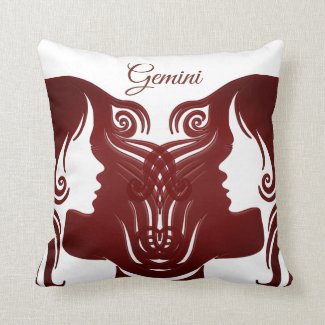 Time period: May 21 – June 21
Element: Air
Ruling planet: Mercury
Symbol: Twins
Zodiac quality: Mutable
Color: Light-Green, Yellow
Lucky Numbers: 5, 7, 14, 23
Personality Traits:
Strengths: Gentle, affectionate, curious, adaptable, ability to learn quickly and exchange ideas.
Geminis like books and talking a lot and going on trips.
Weaknesses:  Geminis have a nervous energy, they can be inconsistent and have a hard time making up their mind. They don't like routines, they get bored easy and they love being spontaneous.
Famous Geminis:  Johnny Depp, Angelina Joli, Marilyn Monroe, John F. Kennedy, Naomi Cambell, Donald Trump, Kanye West, Tupac Shakir, Prince, North West, Morgan Freeman, Paul  McCartney, Clint Eastwood, Mark Wahlberg, Natalie Portman, Nicole Kidman, Helena Bonham Carter, Lauryn Hill, Judy Garland, Venus Williams, John Wayne, Shia LaBeouf, Micheal J. Fox, Che Guevara, Tim Allen, Rafael Nadal. Vincent Price, Elizabeth Hurley, Bob Hope, Ralph Waldo Emerson, Zachary Quinto, Annette Bening, Greg Kinnear, Greg Kinnear, Anne Heche.
May 25th Trivia
1803: Ralph Waldo Emerson, American poet and philosopher was born.
1955:  In the United States, a night-time F5 tornado strikes the small city of Udall, Kansas, killing 80 and injuring 273. It is the deadliest tornado to ever occur in the state and the 23rd deadliest in the U.S.
1956 – The #1 movie was, "House of Wax," starring Vincent Price.
1963 – Mike Myers actor and comedian was born in Scarborough, Canada.
1969 – Anne Heche, American actress was born in Aurora, OH.
1979: American Airlines flight 191 crashed after takeoff. The DC-10 hurled towards the ground at O'Hare International Airport in Chicago killing 258 people.
1979: 6 year old  Etan Patz from New York City disappeared and was murdered which helped start the  missing children's movement.
1977: The first Star Wars film is released.
1978 – Brian Urlacher, Football linebacker for the Chicago Bears was born in  Pasco, WA.
1981 – The #1 song on the Hot 100 Billboard was, "Bette Davis Eyes," by  Kim Carnes.
1983 – The #1 song on the Hot 100 Billboard was, "Let's Dance," by David Bowie.
1987 – The #1 movie was, "Beverly Hills Cop II," starring Eddie Murphy.
2003 – The #1 song on the Adult Top 40 Billboard was, "Unwell," by Matchbox Twenty.
2008: NASA's Phoenix lander lands in Green Valley region of Mars to search for environments suitable for water and microbial life.
2009: North Korea allegedly tests its second nuclear device.
2011: Oprah Winfrey airs her last show, ending her twenty-five-year run of The Oprah Winfrey Show.
2019 – Federal Judge temporarily blocks Trump border wall construction plans.
2019 – Yoga teacher, Amanda Eller found alive after going missing 2 weeks ago in Hawaii forest.