Happy May 4th Everyone!
If if is your birthday today then Happy Birthday! Maybe you are just curious about events that happens today, on May 4th. Either way, here is a page full of history such as famous birthdays, historical events, horoscope information, popular songs and movies and much more! Hope you enjoy it and thank you for stopping by Time for the Holidays!

May 4th Holidays
Did you know that each day of the  year has many holidays? Many are silly while others are serious awareness days. Look through the list and see if there is something for you to celebrate or honor!
May 4th Zodiac Sign is Taurus
Taurus is the second astrological sign in the present zodiac. The Sun is in the sign of Taurus.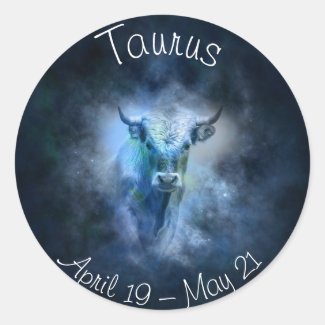 Time period: April 20 – May 21
Element: Earth
Ruling planet: Venus
Symbol: Bull
Zodiac quality: Fixed
Birthstones: Emerald, Diamond, Sapphire, Garnet, Rose quartz
Famous Tauruses: Dwayne Johnson, Queen Elizabeth II, Megan Fox, George Clooney, Adele, Mark Zuckerberg, Shakespeare, David Beckham, Princess Charlotte of Cambridge
May 4th Trivia
1871 – The National Association, the first professional baseball league, opens its first season in Fort Wayne, Indiana.
1904 – The United States begins construction of the Panama Canal.
1913 – Princess Katherine of Greece and Denmark is born in Athens, Greece.
1929 – Audrey Hepburn, Belgian-British actress and humanitarian is born in Ixelles, Belgium.
1930 – Katherine Jackson, Michael Jackson's mom is born in Clayton, AL.
1931 – The #1 movie was, "The Public Enemy."
1932 –  Al Capone begins serving an eleven-year prison sentence for tax evasion.
1951 – Mick Mars, lead guitarist for rock band, Motley Crue, was born in Terre Haute, IN.
1953 – Ernest Hemingway wins the Pulitzer Prize for The Old Man and the Sea.
1956 – The #1 movie was, "The Searchers."The Searchers," starring John Wayne.
1959 – The 1st Annual Grammy Awards are held.
1970 – Will Arnett, American-Canadian actor was born in Toronto, Canada.
1973 – John Madden, Canadian ice hockey player and coach was born.
1973 – The #1 song on the Hot Country Songs Billboard was, " Behind Closed Doors," by Charlie Rich.
1979 – Margaret Thatcher becomes the first female Prime Minister of the United Kingdom.
1979 – Lance Bass, bass singer for boy band, NSYNC, was born in Laurel, MS.
1982 – The #1 song on the Hot 100 Billboard was, "I Love Rock 'N' Roll," by Joan Jett & the Blackhearts.
1984 – The #1 movie was, "Breakin',"
2009 – The #1 movie was, "Star Trek."
2011 – The first organized celebration of Star Wars Day took place in Toronto, Ontario, Canada at the Toronto Underground Cinema.The date was chosen for the pun on the catchphrase "May the Force be with you" as "May the Fourth be with you".
2018 – The #1 song on the Adult Pop Billboard was, " Havana," by Camila Cabello Featuring Young Thug.