All About May 5th
Thank you for stopping by Time for the Holidays! Here is a collection of random things that happened on May 5th! From celebrity birthdays,  to holidays and observances to historical events, there's a little bit of everything! And if it's your birthday today, then Happy Birthday!

May 5th Holidays List
Everyday is full of quirky holidays. There are also many special awareness days. See if anything pertains to you today and find a reason to celebrate!
May 5th Zodiac Sign is Taurus
Taurus is the second astrological sign in the present zodiac. The Sun is in the sign of Taurus.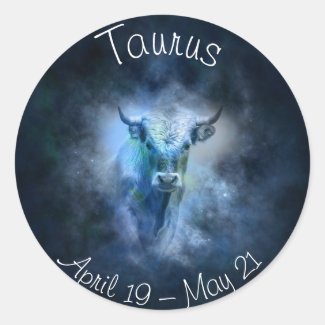 Time period: April 20 – May 21
Element: Earth
Ruling planet: Venus
Symbol: Bull
Zodiac quality: Fixed
Birthstones: Emerald, Diamond, Sapphire, Garnet, Rose quartz
Famous Tauruses: Dwayne Johnson, Queen Elizabeth II, Megan Fox, George Clooney, Adele, Mark Zuckerberg, Shakespeare, David Beckham, Princess Charlotte of Cambridge
May 5th Trivia
1818 – Karl Marx,  a German philosopher, economist, historian, sociologist, political theorist, journalist and socialist revolutionary was born in Trier, Germany.
1821 – Emperor Napoleon died in exile on the island of Saint Helena in the South Atlantic Ocean.
1864 –  The Battle of the Wilderness begins in Spotsylvania County in the American Civil War.
1886 – The Bay View massacre: A militia fires into a crowd of protesters in Milwaukee, killing seven.
1927 – To the Lighthouse by Virginia Woolf is first published.
1959 – Brian Williams, 

American journalist was born in  Ridgewood, NJ.

1930 – The #1 movie was, "The Divorcee."
1952 – The #1 movie was, "Singin' in the Rain," starring Gene Kelly and Debbie Reynolds.
1964 – The Council of Europe declares May 5 as Europe Day.
1981 – Bobby Sands dies in the Long Kesh prison hospital after 66 days of hunger-striking, aged 27.
1985 – Ronald Reagan visits the military cemetery at Bitburg and the site of the Bergen-Belsen concentration camp, where he makes a speech.
1985 – The #1 movie was, "Code of Silence," starring Chuck Norris.
1987 – The # 1 song on the Hot 100 Billboard was, "(I Just) Died In Your Arms," by  Cutting Crew.
1988 – Adele, English Singer-songwriter was born in Tottenham, London, United Kingdom.
1988 – The #1 movie was, "Colors," starring Sean Penn.
1989 – Chris Brown, American singer-songwriter, dancer, and actor was born.
1994 – American teenager Michael P. Fay is caned in Singapore for theft and vandalism.
1999 – Nathan Chen, American figure skater was born.
2000 – Actress Angelina Jolie  weds actor Billy Bob Thornton at The Little Church of The West Wedding Chapel in Las Vegas, Nevada.
2018 – The #1 song on the Adult Top 40 Billboard was, "The Middle Zedd, Maren Morris & Grey."
2018 – NASA's InSight craft launches to Mars.
2019 – Los Angeles city officials unveiled a stretch of road named after the 44th president of the United States, called 'Obama Boulevard.'