May 6th
Holidays, Horoscope and History
Thank you for stopping by Time for the Holidays! Here is a page all about May 6th. We list everything from celebrity birthdays, to horoscope information to historical events that have happened today! If you are stopping by because it's your birthday, then Happy Birthday To You! Hope you enjoy this page!

May 6th Holidays List
This is a list of today's holidays. Some are fun, some are quirky and some are serious awareness days. See if there are any on the list that you would like to observe!
May 6th Zodiac Sign is Taurus
Taurus is the second astrological sign in the present zodiac. The Sun is in the sign of Taurus.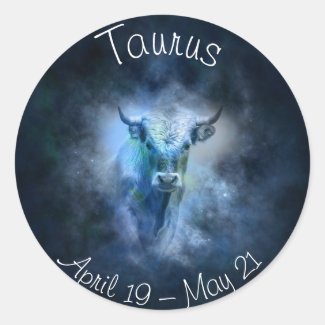 Time period: April 20 – May 21
Element: Earth
Ruling planet: Venus
Symbol: Bull
Zodiac quality: Fixed
Birthstones: Emerald, Diamond, Sapphire, Garnet, Rose quartz
Famous Tauruses: Dwayne Johnson, Queen Elizabeth II, Megan Fox, George Clooney, Adele, Mark Zuckerberg, Shakespeare, David Beckham, Princess Charlotte of Cambridge
May 6th Trivia
1840 – The Penny Black postage stamp becomes valid for use in the United Kingdom of Great Britain and Ireland.
1856 – Sigmund Freud, Austrian neurologist was born in Příbor, Czechia.
1877 – Chief Crazy Horse of the Oglala Lakota surrenders to United States troops in  Nebraska.
1889 – The Eiffel Tower is officially opened to the public at the Universal Exposition in Paris.
1910 – George V becomes King of the United Kingdom upon the death of his father, Edward VII.
1915 – Babe Ruth, then a pitcher for the Boston Red Sox, hits his first major league home run.
1945 – Bob Seger, American singer-songwriter was born in Detroit, MI.
1940 – John Steinbeck is awarded the Pulitzer Prize for his novel The Grapes of Wrath.
1941 – At California's March Field, Bob Hope performs his first USO show.
1948 – The #1 movie was, "Hamlet."
1959 – The #1 song on the Hot 100 Billboard was, "Come Softly To Me," by The Fleetwoods.
1960 – More than 20 million viewers watch the first televised royal wedding when Princess Margaret marries Anthony Armstrong-Jones at Westminster Abbey.
1961 – George Clooney, American actor, director, producer, and screenwriter was born in  Lexington, KY.
1968 – The #1 movie was, "2001: A Space Odyssey."
1973 – The #1 song on the Hot Country Songs Billboard was, " The Lord Knows I'm Drinking," by  Cal Smith
1983 – Gabourey Sidibe, American actress was born in Bedford-Stuyvesant, New York, NY.
1985 – The #1 song was, "We Are The World," by  USA For Africa.
1986 – The #1 movie was, "Short Circuit," starring Ally Sheedy.
1992 – Baekhyun, is a South Korean singer, songwriter, actor, and model and  member of the South Korean-Chinese boy group Exo, was born in Wonmi-gu, Bucheon-si, South Korea.
1994 – Queen Elizabeth II of the United Kingdom and French President François Mitterrand officiate at the opening of the Channel Tunnel.
1995 – The #1 song was, "I Know," by  Dionne Farris.
1995 – The #1 movie was, "French Kiss," starring Meg Ryan, Kevin Kline, Timothy Hutton & Jean Reno.
1996 – The body of former CIA director William Colby is found washed up on a riverbank in southern Maryland, eight days after he disappeared.
2001 – During a trip to Syria, Pope John Paul II becomes the first pope to enter a mosque.
2010 – In just 36 minutes DOW Jones plunged nearly a 1000 points in what is known as the 2010 Flash Crash.
2019 – The #1 song on the Hot 100 Billboard was, "Old Town Road," by
Lil Nas X Featuring Billy Ray Cyrus.
2019 –  Prince Harry and Meghan Markle's son was born at 5:26 a.m. on May 6th,  weighing seven pounds and three ounces.
Back To: