All About May 8th
Happy Birthday to all born on May 8th! If you are curious about the history of today, then scroll down the page to find out what historical events have happened, celebrity birthdays, #1 songs and movies and other fun facts about May 8th!

Everyday is full of holidays you've probably never even heard of. Check out the list for today and see if there's anything you could celebrate today!
May 8th Holidays
May 8th Zodiac Sign is Taurus
Taurus is the second astrological sign in the present zodiac. The Sun is in the sign of Taurus.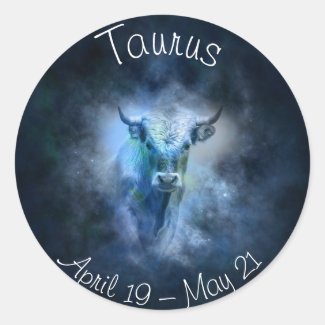 Time period: April 20 – May 21
Element: Earth
Ruling planet: Venus
Symbol: Bull
Zodiac quality: Fixed
Birthstones: Emerald, Diamond, Sapphire, Garnet, Rose quartz
Famous Tauruses: Dwayne Johnson, Queen Elizabeth II, Megan Fox, George Clooney, Adele, Mark Zuckerberg, Shakespeare, David Beckham, Princess Charlotte of Cambridge
All About May 8th
May 8th Trivia
1541 – Ferdinand de Soto discovers the Mississippi River.
1794 – U.S. Post Office is permanently established by Congress.
1884 – Harry S Truman, 33rd U.S. President was born in Lamar, MO.
1886 – Coca-Cola  is invented by John S. Pemberton originally called it "Esteemed Brain Tonic and Intellectual Beverage."
1912 –  First Airplane Take-Off from the Deck of a Moving Ship Lt. Samson from the HMS Hibernia.
1926- Don Rickles, American Emmy-winning comedian, was born in Queens, New York, NY.
1940 – Toni Tennille American singer, with Captain and Tennille was born.
1940 – Rick Nelson), American actor, singer, teen-idol. was born.
1941 – The #1 movie was, "Meet John Doe," starring Gary Cooper and Barbara Stanwyck.
1945 – VE Day British and Americans celebrate Germany's unconditional surrender the previous day.
1953 – Alex Van Halen Dutch-born American drummer, Eddie's older brother, was born.
1958 – Lovie Smith, Football coach was born in Gladewater, TX.
1962 -The #1 song on the Hot 100 Billboard was, "Soldier Boy," by The Shirelles.
1964 – The #1 movie was, "The Carpetbaggers."
1964 – Melissa Gilbert, American actress who played Laura Ingalls on the tv show, "Little House on the Prairie," was born in Los Angeles, CA.
1969 – Actress Lana Turner marries for the 8th time to Ronald Dante.
1972 – The #1 song on the Adult Contemporary Billboard was, "The First Time Ever I Saw Your Face," by Roberta Flack.
1974 – The #1 movie was, "Monty Python and the Holy Grail."
1975 – Enrique Iglesias, Singer-songwriter was born in Madrid, Spain.
1978 – Matthew Davis, American actor known for playing, Alaric Saltzman in Vampire Diaries, was born in Salt Lake City, UT.
1978 – Son of Sam David Berkowitz pleads guilty to killing six people in New York.
1980 – First disease eradicated by man, existing now only as laboratory specimens, smallpox is certified as obsolete.
1982 – The #1 song on the Hot 100 Billboard was, "I Love Rock 'N' Roll," by Joan Jett & the Blackhearts.
1983 – The #1 movie was, "Flashdance."
1987 – Actor Tom Cruise weds actress Mimi Rogers.
1992 – Infertility doctor Cecil Jacobson, is sentenced to five years in prison for inseminating women with his sperm, and fooling others into believing they were pregnant.
1993 – The #1 movie was, "Dragon: The Bruce Lee Story."
1996 – The #1 song on the Top 40 Billboard was, "Because You Loved Me," by Celine Dion.
1999 – Dana Plato, who played Kimberly Drummond on  TV: Diff'rent Strokes died of a drug overdose which was ruled a suicide.
2005 – Actress Renee Zellweger  marries  country-music singer Kenny Chesney  on the island of St. John in the U.S. Virgin Islands.
2008 – The #1 movie was, "Iron Man," starring Robert Downey Jr..
2018 – Attorney General Jeff Sessions announces that under a zero-tolerance policy the U.S. will split up undocumented parents and children who cross the border illegally together.
2019 – The Duke and Duchess of Sussex have introduced their newborn son to the world and revealed his name, Archie Harrison Mountbatten-Windsor.