Happy May 9th!
Hello, and thank you for stopping by Time for the Holidays! Below is a list of lots of different historical events, celebrity birthdays, horoscope information and holidays that have happened or continue to happen on May 9th!

Thanks for stopping by, "Time for the Holidays." Each day is full of holidays, awareness days and different observances that most people don't even know about! See if there is anything you would like to observe today.
May 9th Holidays
Hurray for Buttons Day
National Butterscotch Brownie Day
National Lost Sock Memorial Day
National Moscato Day
Tear the Tags Off the Mattress Day
May 9th Zodiac Sign is Taurus
Taurus is the second astrological sign in the present zodiac. The Sun is in the sign of Taurus.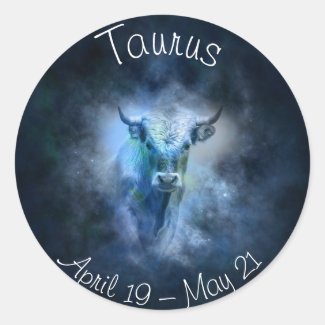 Time period: April 20 – May 21
Element: Earth
Ruling planet: Venus
Symbol: Bull
Zodiac quality: Fixed
Birthstones: Emerald, Diamond, Sapphire, Garnet, Rose quartz
Famous Tauruses: Dwayne Johnson, Queen Elizabeth II, Megan Fox, George Clooney, Adele, Mark Zuckerberg, Shakespeare, David Beckham, Princess Charlotte of Cambridge
All About May 9th
May 9th Trivia
Here is a list of historical events, famous birthday, #1 movies and songs and other fun random facts about May 9th.
1754 – 

First cartoon 

published in an American newspaper. "Join or Die" by Ben Franklin in the Pennsylvania Gazette. It depicted a snake cut into segments, each representing a colony.

1879 – First U.S. Postage-Due Stamps are issued.

 

1926 – Richard E. Byrd and Floyd Bennett. completed the 

First flight over the North Pole.

1936 – The #1 movie was, "The Great Ziegfeld."
1939 – The First American Indian was beatified by the Catholic Church.
1946 – Candice Bergen American Emmy-winning actress. TV Murphy Brown was born today as was her character Murphy Brown in Beverly Hills, CA.
1949 – Billy Joel American Grammy-winning singer, was born in The Bronx, New York, NY.
1950 – A bear cub is rescued from a New Mexico fire, becoming the symbol for forest fire prevention otherwise known as, "Smokey the Bear."
1966 – The #1 song on the Adult Contemporary Songs Billboard was, "Together Again," by  Ray Charles.
1960 – The #1 movie was, "Please Don't Eat the Daisies."
1974 – Watergate Impeachment hearings against U.S. President Nixon begin.
1974 – The #1 song on the Hot 100 Billboard was, "The Loco-Motion," by  Grand Funk.
1977 – The #1 movie was, "The Car."
1979 – Rosario Dawson, American actress was born New York, NY.
1982 – Dean Martin is arrested for driving while intoxicated in West Hollywood.
1982 – The #1 movie was, "Porky's,"
1983 – The #1 song on the Hot 100 Billboard was, "Beat It," by Michael Jackson.
1996 – Noah Centineo, American actor was born in Miami, FL.
1998 – The #1 movie was, "Deep Impact."
2004 – The #1 song on the Hot Country Songs Billboard was, "You'll Think Of Me," by  Keith Urban.
2010 – Lena Horne, American singer, actress passed away.
2012 – Vidal Sassoon, English hair stylist, beauty salon founder passes away.
2014 –  The #1 song on the Top Adult 40 Billboard was, "Happy," by  Pharrell Williams.
2019 – A North Korean shipping vessel, Wise Honest, was seized by the United States.
2020 – Roy Horn of Siegfried and Roy duo dies of coronavirus.
2020 – Little Richard passes away due to cancer.
Don't Forget it's almost Mother's Day!