African American Baby Boy Shower
Are you planning a baby shower and looking for some African American themed decorations and games? Here are some fun ideas for you. if you see a picture you like click on it for price and details and to customize it with your baby shower information!
Baby Shower Invitations
Here are some adorable baby shower invitations. You can click on these pictures and personalize the information to fit your baby shower! You can add your own names, dates, and even change the pictures!
 
View other Boy baby shower Invitations
---
Plate Sets
Just like with the baby shower invitations, these plates, cups and  napkins can all be personalized for your baby shower. Just click on the picture you  like and you will see a customize button that you can use to edit each product! Plates are a great way to show off your baby shower theme!
---
Baby Shower Banners
Welcome your guests with a large beautiful baby shower banner announcing, "It's a Boy!" There are a lot of cute ones to look at and you'll easily be able to find one on Amazon or Zazzle that fits your theme! Great for indoors or outdoors and makes a cute gift or keepsake for mom to keep after the baby shower.
---
Baby Shower Decorations
Oh my! The funnest part of the baby shower is all the adorable decorations! You can decorate with balloons, streamers, plate sets, banners, confetti, twirlies, paper fans, pom poms and so much more to add spark to you theme!
Baby Shower Games
Easily entertain your guests and get some giggles from these fun baby shower games. Popular baby shower games are Baby Bingo, Pin the Pacifier, Predictions for Baby, Raffle Tickets and so many more! Click Here for more Baby Shower Game Ideas!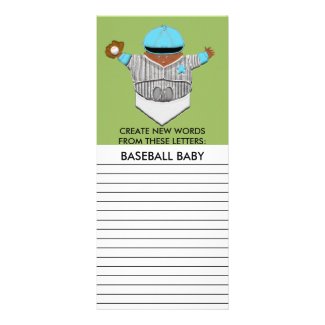 Food, Treats, Candy and Cupcake and Cake Toppers
Check out the fun ideas for you baby shower! From cupcake toppers, to adorable cake toppers, to candy kiss sticker labels to chocolate dipped Oreo cookies! There are so many fun ways to add to your theme through the treats you serve!
---
Baby Shower Favors
Baby shower favors add a cute little touch. They are good to add to the decorations and also give your guests a keepsake to bring home to remember your wonderful party! Some fun ideas for baby shower favors are: candy favor bags
, candles
and other baby shower favors ideas
.
---
Cute Lil Pumpkin Theme
We found this cute little pumpkin theme which seems to have everything from milk bottle favors, to baby shower banners, to cupcake and much much more. We love the soft sage green and orange combination for a baby shower theme!
---
For Mom to Be
So many fun things to get  "mom to be."Don't forget to include a little gift for her too, whether it be stretch mark cream, a "mom to be" sash, or little booties for the hospital stay! And don't forget "grandma to be" too! She will love to be recognized too!
---
Ways to say Thank you
Some people like to write thank you notes but you can also get little gifts at the shower to show your thanks. Honestly sometimes that is easier then trying to collect addresses and "mom to be" is busy enough just trying to plan so adding little thank you gifts in the moment is a great idea!
Gifts for Baby
If you have thrown a baby shower and would like us to show off your pictures,
just email them to


Thank you!
Also Visit: